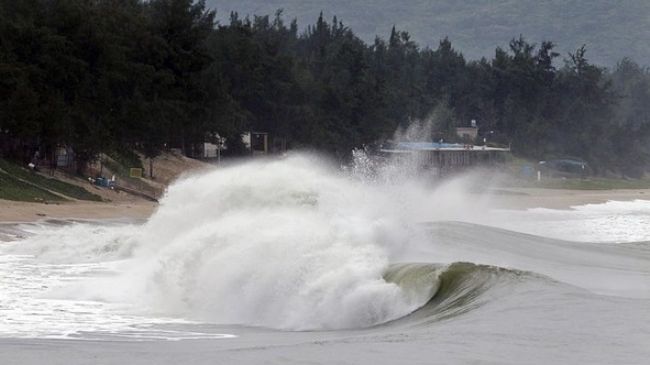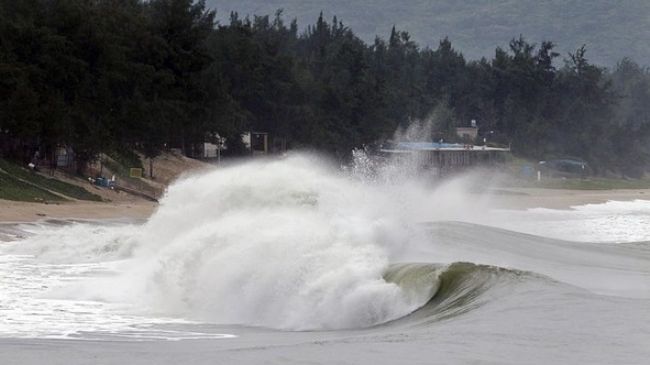 More than two dozen people have died in the world's 'most powerful' storm known as Usagi in China's southern coast, Chinese media say.
China's Xinhua news agency reported that the deaths occurred in Guangdong province northeast of Hong Kong, where the typhoon made landfall near Shanwei city on Sunday evening.
Usagi, which means rabbit in Japanese, brought down trees, caused damage to roads and cut off electricity to about 170,000 households in coastal Fujian.
Schools and businesses were closed after a long swathe of coastline was hit by torrential rain and record sustained winds of up to 165 kilometers (103 miles) per hour during the night.
The typhoon threw the region's transport systems into chaos on Monday, leaving tens of thousands of airline passengers stranded in Hong Kong.
The storm suspended trains from Guangzhou city to Beijing and strong winds near Shanwei blew cars off the road.
Usagi had previously killed two people in the Philippines and unleashed landslides and power outages across southern Taiwan at the weekend.
Some 3,400 people in southern Taiwan were forced to leave their homes, while Usagi was heading towards southern China.
Mudslides and flooding are common in China's mountainous areas, killing hundreds of people every year.
In August, over 80 people were killed and more than one hundred went missing after China's northeast region was hit by the worst flooding in decades. The floods were estimated to have caused over 1.6 billion dollars in damage.