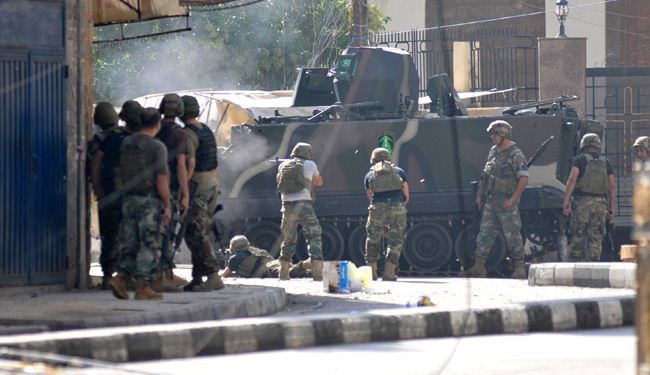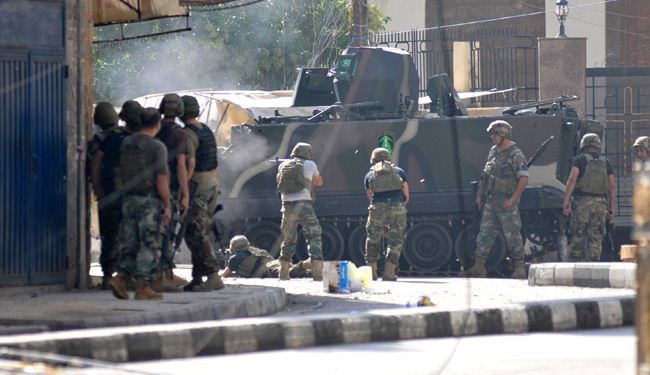 The Lebanese army brought tanks and commando forces into the northern city of Tripoli Sunday, where fighting with militants has intensified and spread to nearby areas.
Several tanks, armored personnel carriers and Humvees carrying commandos arrived on the edge of the Bab Tabbaneh neighborhood, where clashes were heaviest. Intense gunfire exchanges and sporadic explosions rang out across the neighborhood, the worst fighting Tripoli has seen for months.
The clashes, which broke out Friday night, have so far killed five soldiers, two civilians and wounded many others. Casualties among the militants is not clear.
On Wednesday, troops killed three militants and detained a local Militant lrader who declare allegiance to ISIS in a raid in the northern Dinniyeh region, setting off the spark that led to the Tripoli fighting.
The Lebanese army said in a statement that troops attacked a school in the nearby town of Bhannine that gunmen were using. It said several militants were wounded while others fled, adding that troops found two cars rigged with explosives as well as well as weapons and ammunition.
The statement said troops are deploying in Bab Tabbaneh and responding to the gunfire "of terrorists."
State-run National News Agency said the troops are now in full control of Tripoli's northern suburb of Minyeh after arresting several gunmen.
Sunni militants inspired by al-Qaida and the ISIS extremist group have killed and wounded several soldiers in a string of attacks in recent months.
The deadliest was in August, when terrorist's fighters from Syria briefly overran the Lebanese border town of Arsal, capturing some 20 policemen and soldiers and killing several others. That attack was the most serious spillover of the war into neighboring Syria since the unrests there began in March 2011.
Recently terrorist militants in Lebanon attacks Shiites as well as security forces.