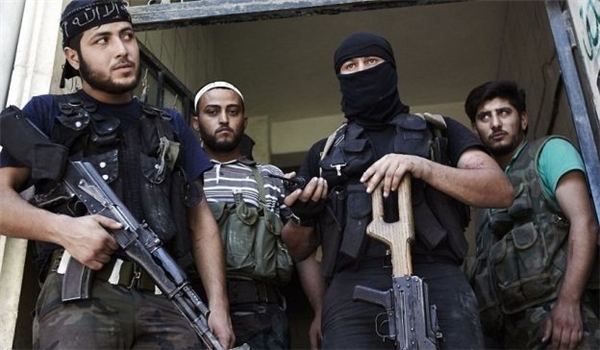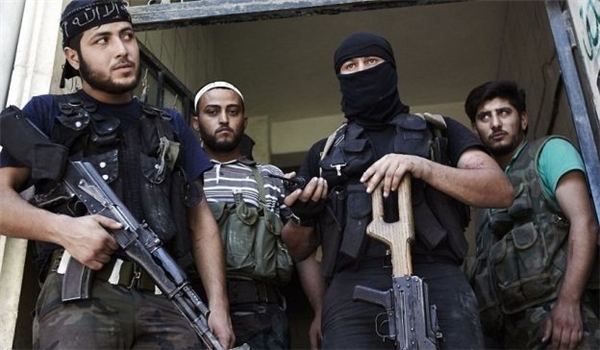 Clashes between the Kurdish resistance fighters and ISIL have taken the form of street war after the Kurdish People's Protection Units (YPG) forced ISIL militants out of a major part of the Syrian Kurdish city of Kobani and as the coalition states avoid targeting concentration camps of the terrorists outside the city.
"The clashes between the terrorists and the YPG forces now continue in the form of street wars with warring sides only 5 to 10 meters in distance," a journalist from Kobani city, Farhad Shami, told FNA on Sunday.
He also said that the terrorists have fired over 50 mortar rounds on the city center and their attacks continue to break the resistance of the popular forces.
Asked about the US-led coalition's airstrikes on ISIL forces, Shami said the bombing campaign which targeted ISIL positions in the Eastern and Southern parts of the city were useless as terrorists' artilleries and other heavy weapons and equipment and the main transit route of the terrorists, from Tal Abyaz and Jerablus towards Kobani, were not raided at all.
As a result, he said, ISIL is very calmly reorganizing its troops to prepare for more attacks.
Earlier reports from Kobani said that the ISIL militants have been pounding the city with massive artillery fire after they were forced to retreat from the city.
"Over 1,000 artillery and mortar rounds have been fired at the center of Kobani city since yesterday as a result of which a large number of civilian people have been killed and injured inside the city," Deputy Head of the Kurdish People's Protection Units (YPG) in the Syrian town of Kobani Owj Alan Issou told FNA on Saturday.
Stressing that the YPG forces were still continuing their resistance, he said the terrorists had withdrawn from most parts of the town. "Yet, they are still in control of 20% of the city and the YPG forces are planning to attack the terrorists in those regions."
Asked about the role of the coalition forces in fighting the ISIL, Issou said most of the coalition airstrikes are staged around the city, "but they don't attack the terrorists outside the city where the terrorists are trafficking and transferring their forces towards the city and therefore, the terrorists are trying to break the people's resistance with a rather intact level of power".
He warned that the terrorists will massacre the people of Kobani in case they manage to capture the city, and urged those states which help the ISIL, specially Turkey, to cut their arms aid to the terrorist group.
"The documents carried by those terrorists who have been killed show that they are mostly foreigners and come from Chechnia, Turkey, Morocco, Egypt, Belgium and France to Syria and their passports have all been sealed in Turkey," Issou said.