Iran
Strengthening NPT essential for peace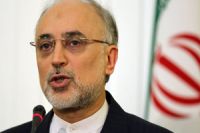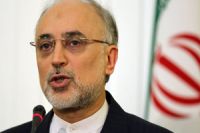 Iranian Foreign Minister Ali Akbar Salehi says strengthening Non-Proliferation Treaty (NPT) is essential for safeguarding world peace and meeting the interests of signatory states.
He made the remarks in a Sunday meeting with the new Japanese Ambassador to Tehran Koji Haneda who submitted his credentials to the top Iranian diplomat.
The Iranian foreign minister highlighted the peaceful nature of Iran's nuclear energy program and said, "The Islamic Republic will use nuclear technology for the development and progress of the country."
He added, "In this regard, strengthening the NPT treaty is necessary for safeguarding international peace and serving the interests of signatory states for which Iran strives".
Reaffirming Iran's right to peaceful nuclear activities, Salehi said Iran's progress in different fields shows the failure of Western-imposed sanctions against the country over its nuclear energy program.