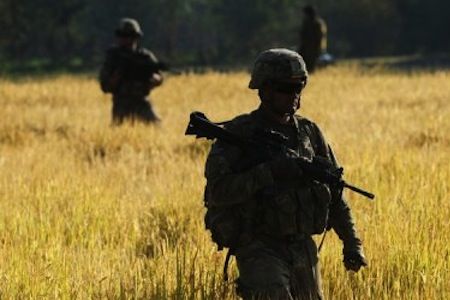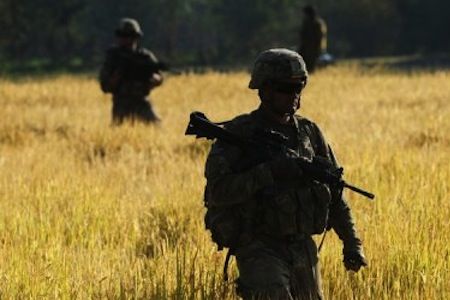 The Iraq and Afghanistan wars will cost the United States between $4-6 trillion in the long term, constraining the government's budget for decades to come, a study said.
Harvard University scholar Linda Bilmes concluded that the United States will face increasing costs to care for an estimated 2.5 million veterans, and to pay down debt incurred by borrowing to pay for the wars.
"As a consequence of these wartime spending choices, the United States will face constraints in funding investments in personnel and diplomacy, research and development and new military initiatives," said the report released Thursday.
The study also looked at social costs, with families burdened with the effects of the deaths or injuries of service members.
The United States is expected to maintain a limited military presence in Afghanistan after 2014, when President Barack Obama plans to withdraw combat troops first sent after the September 11, 2001 attacks.
Opinion polls show that most of the U.S. public has grown weary of the longest US war, in Afghanistan, and is critical of Bush's decision to invade Iraq a decade ago.
Donald Rumsfeld, the defense secretary under Bush, said before the invasion that the Iraq war would cost around $50 billion and called higher estimates "baloney." Raw Story
FACTS & FIGURES
So far, the wars in Iraq, Afghanistan and the first Persian Gulf conflict in the early 1990s are costing about $12 billion a year to compensate those who have left military service or family members of those who have died. AP
Since the start of U.S. war with Afghanistan in 2001 and Iraq in 2003, about 2.5 million members of the Army, Navy, Marines, Air Force, Coast Guard and related Reserve and National Guard units have been deployed in the Afghanistan and Iraq wars, according to Department of Defense data. Of those, more than a third were deployed more than once.
The Afghan war has become the longest-running war in U.S. history, and there is no end in sight. The Taliban remains in control of major parts of the nation. Civilian and troop casualties continue to mount. Democracy Now
There are about 66,000 U.S. service members in Afghanistan. President Barack Obama has ordered about 34,000 home over the coming year as part of his plan to transfer responsibility for the war to Afghanistan's security forces by 2014. Politico
In Iraq, the price tag for the war, according to nonpartisan congressional researchers, was at least $806 billion, although that figure doesn't take into account related expenses such as coming decades of veterans' benefits and other costs including medical treatment and job retraining for wounded soldiers. The massive spending contributed to the nation's current financial troubles.