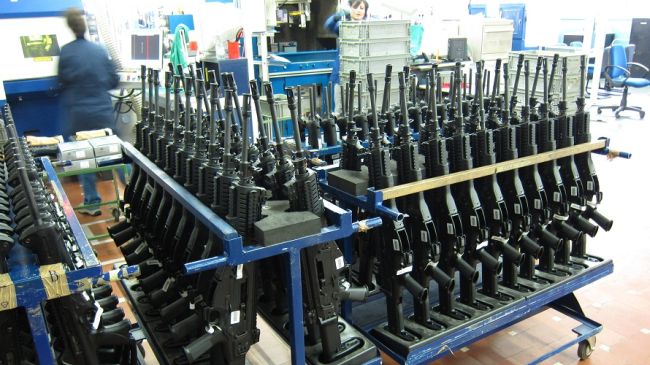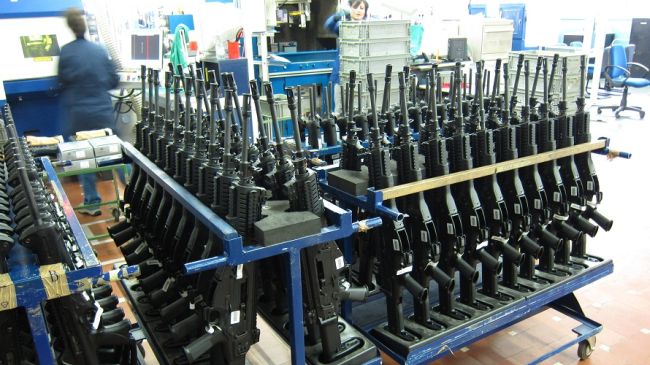 New research shows that the United States, Canada and some European countries topped the list of arms producers in 2012.
The Stockholm International Peace Research Institute (SIPRI) said in a report released on Friday that of the top 100 arms manufacturers, 42 are based in the United States, one in Canada, and 30 in Western Europe.
Arms producers in the United States and Western Europe accounted for nearly 90 percent of global weapons sales, the Swedish-based research institute said.
US Lockheed Martin maintained the top spot among the top ten largest arms makers by accounting for half of global sales in 2012, SIPRI added.
The report also highlighted that Russia's arms spending increased by 28 percent in 2012, with six domestic firms listed among the top 100 arms makers.
"The Russian arms industry is gradually reemerging from the ruins of the Soviet industry," said Sam Perlo-Freeman, an arms expert with SIPRI.
Meanwhile, Chinese companies were excluded from the list due to lack of data, though figures show that between 2008 and 2012, China's volume of weapons exports saw a 162-percent growth compared with the previous five-year period.
Experts say after decades of sharp increases in military spending and cash injections into domestic arms industries, China has managed to manufacture weapons that are comparable to their Russian or Western counterparts.