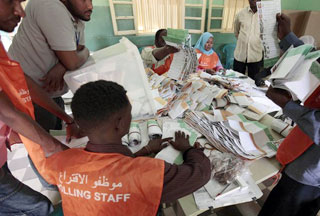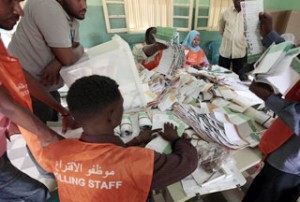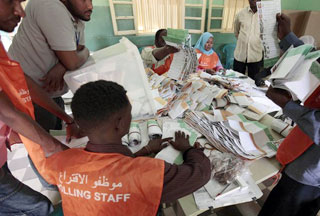 Sudanese opposition parties have announced that they will reject the official results from the country's landmark multi-party elections, saying there was widespread fraud.
President Omar al-Beshir's National Congress Party will most probably be declared the winner of the country's first competitive elections in more than two decades, pundits say.
The Sudanese opposition parties' decision to reject the result further complicates the situation, since the ongoing vote-counting process has already been marred by logistical problems and charges of fraud.
Hatem al-Sirr from the Democratic Unionist Party, who ran against Beshir in the presidential election, said he would not recognize the results of the poll that is likely to see the incumbent president re-elected.
"The result does not reflect real participation," Sirr charged.
Earlier, Hassan al-Turabi, who leads the Popular Congress Party, had described the vote as "fraudulent" and said his party would not participate in the next government.