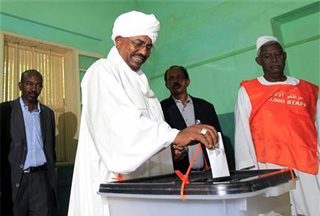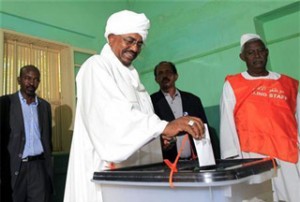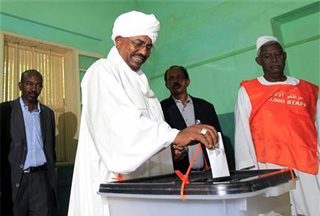 Sudanese President Umar Hassan al-Bashir has secured huge victories in the country's landmark multi-party general elections, media reports say.
The state-owned Suna news agency announced on Sunday that the incumbent president has won between 70 and 92 percent of votes cast in the April 11 ballots for presidency.
Sudan's election authorities have also said that all of 17 state assembly seats from north Sudan have gone to Bashir's National Congress Party.
The figures have not yet been confirmed by the country's National Elections Commission, which is to announce final results on April 20.
Sudanese opposition parties have meanwhile accused Bashir of widespread fraud, threatening to reject the official vote outcome.
The decision to snub the results has stoked up tensions in the restive African nation, which is already facing a fierce militancy in the south.
Some Western foreign observers have also questioned last week's elections, stating that it did not match international standards.
However, Arab League and African Union watchdogs in the country have said polls were free and fair.