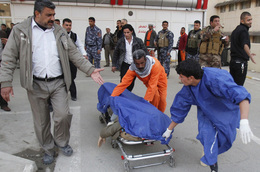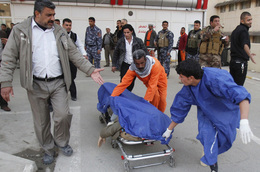 A suicide bomber struck a crowded mosque north of Baghdad on Friday, killing 20 people, police said.
The bomber detonated explosives in the Abu Bakr al-Sadiq Mosque as the imam gave the Friday sermon in the town of Al-Wajihiyah, east of Baquba, the capital of Diyala province, a police colonel said.
The attack also wounded 40 people. A doctor confirmed the toll.