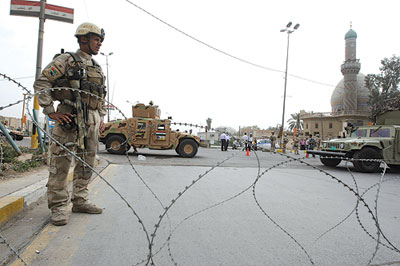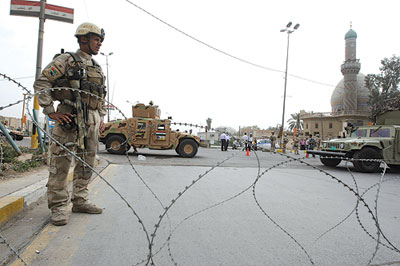 A suicide car bomb attack targeted a United Nations convoy near Baghdad international airport Sunday, causing no injuries among UN staff, a statement and security officials said.
security
The UN said a three-vehicle convoy was hit by an explosion on its way from the airport to Baghdad's highly-fortified Green Zone, where its headquarters are located.
"No UN personnel were killed or injured in the incident and all proceeded safely back to the UN compound. One of the vehicles sustained serious damage," it said. "The unfortunate incident this morning will not deter the UN from continuing its work in support of Iraq and its people, who have lived with violence for too long," UN Iraq envoy Nickolay Mladenov said.
Security and medical officials said the attack was a suicide bombing and occurred on the airport road near the facility's usually highly-secured perimeter.
At least three people were wounded in the blast, officials said.