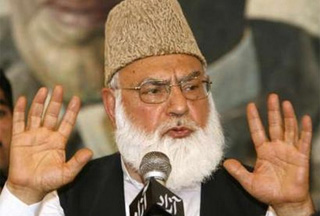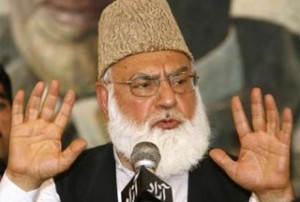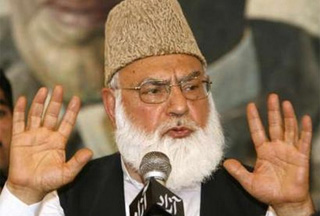 Pakistani opposition leader Qazi Hussain Ahmad has said suicide attacks are haram.
Talking to reporters in the eastern city of Lahore on Sunday, the former Jamaat-e-Islami leader said that killing innocent women and children through such heinous acts is not in accordance with the teachings of Islam.
"Islam is the religion of peace. Islam prohibits the killing of any innocent men, women, or children … This is a heinous act and un-Islamic," a Press TV correspondent quoted Qazi Hussain Ahmad as saying.
He went on to say that that the Pakistani government's alliance with the US is also against the tenets of Islam.
"Supporting the US in the so-called war on terror as an ally and carrying out drone attacks are also un-Islamic for an Islamic state," he added.
Hundreds of people — many of them civilians — have been killed in the CIA operated drone strikes targeting militants in Pakistan since 2006.
Jamiat Ulema-e-Islam (JUI-F) leader Maulana Fazal-ur-Rehman also condemned suicide attacks on Sunday, saying "Our party not only condemns suicide attacks, but we are against the armed struggle as well."
Pakistan has experienced a wave of violence over the past two years in which more than two thousand civilians have been killed in bomb attacks and other terrorist operations across the country.