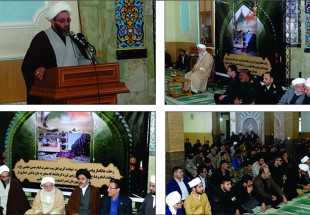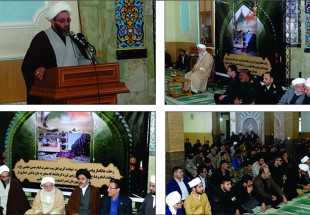 Iranian Sunni cleric hailed the aids raised from across the nation for the quake-hit people in western Province of Kermanshah calling that a revolutionary move which proved unity among Muslims.
Mamusta Abdul Qader Beyzavi, prayer leader of Urumeih, attended the ceremony held for passing anniversary of Prophet Mohammad (PBUH) and Imam Hassan (AS) second Shia Imam and called for supports for the quake-stricken people in Iran's Kermanshah Province, reported Taqrib News Agency (TNA).
He called for support of Iranian Shia and Sunni communities to aid the bereaved families of quake-hit people in Kermanshah Province calling that a mission for all people.
He expressed regret over the vast aspect of the catastrophe in the western Iranian province and urged a popular mobilization for reconstruction of educational and medical centers.
Sunni prayer leader of Urumyeh praised aids sent by Shia and Sunni people in western Azerbaijan Province as well as the supports from other parts of the country, authorities and army.
Religious figure also referred to the unifying character of Prophet Mohammad (PBUH) and noted," Prophet of Islam is the cause of peace and unity among Muslim nation."
Asgar Fa'al Azar, representative of the Supreme Leader in Sunni affairs in Western Azerbaijan Province, referred to the attention of Prophet Mohammad (PBUH) in meeting the demands of Muslims when in trouble and hailed the all-out efforts of Iranian nation for the bereaved families in Kermanshah.