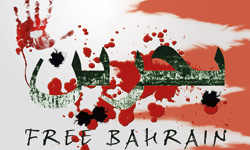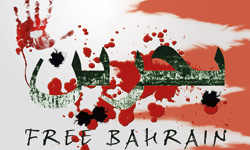 Bahraini forces arrested several protesters on Friday as peaceful protests continue in the Persian Gulf island.
Bahraini forces arrested the protesters in the village of Eker on Friday after demonstrators took to the streets to condemn Saudi Arabia's deployment of more troops and tanks to the country.
Talal Abd Al Hamid, a member of the opposition Islamic Action Association, was also arrested recently.
Anti-government protesters have been holding peaceful demonstrations across Bahrain since mid-February, calling for an end to the Al Khalifa dynasty's over-40-year rule.
On March 13, Saudi Arabia and the United Arab Emirates deployed police and military forces in the kingdom to quell nationwide protests.
Independent reports show that violence against protesters escalated after Saudi Arabia, Kuwait, the United Arab Emirates, Oman and Qatar dispatched their armed forces to the country to help Manama crack down on peaceful protesters.
Yet, rallies continued in several cities this week in defiance of the martial law put in place by Manama since March.
Bahrainis repeated their demand for the ouster of King Hamad bin Isa Al Khalifa and condemned Riyadh's involvement in the suppression of the revolution.
People have announced that they will continue protests until the regime collapses.
Bahraini security forces and their Saudi allies have been brutally suppressing anti-government protesters. So far, at least 50 people have been killed, almost 100 have gone missing and about 1,000 others have been injured.
Human rights activists said that the PGCC coalition forces are using inhumane tactics, including various torture techniques, to suppress the popular uprising in the tiny Persian Gulf island.
Rights activists in Bahrain have repeatedly said that the government's harsh tactics and intimidation against opposition forces cannot smother the popular uprising in the Persian Gulf country.
On Thursday, UN High Commissioner for Human Rights Navi Pillay censured the Bahraini government for arresting hundreds of anti-government protesters and putting even doctors and nurses on trial at an ad hoc "military court."