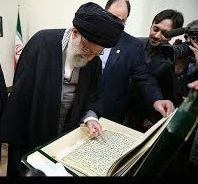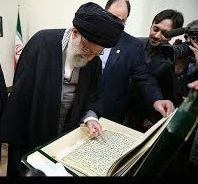 Supreme Leader of the Islamic Revolution Ayatollah Seyyed Ali Khamenei said Islam approves artistic pursuit of arts.
The Supreme Leader made the remarks in a meeting with a group of officials entrusted with the relationship between arts and the Islamic Jurisprudence.
The meeting which was organized by a Qom-based theological school was held on Monday.
The Leader expressed pleasure over the fact that theological schools have decided to become active in issues regarding jurisprudence and arts and noted that many outstanding artists can to be found among religious ulema and scholars.
As jurisprudence covers all areas of human life, he noted, it also includes arts as an part of man's life.
He hailed the initiative of creating a link between arts and Islamic jurisprudence and urged officials entrusted with the task to ceaselessly work on the issue.