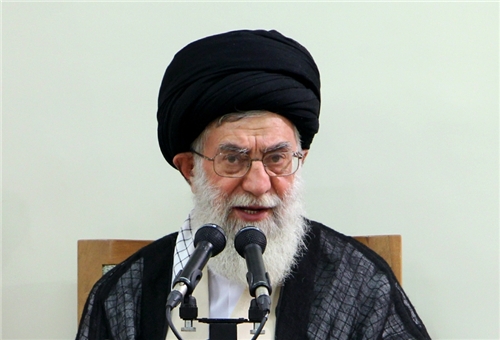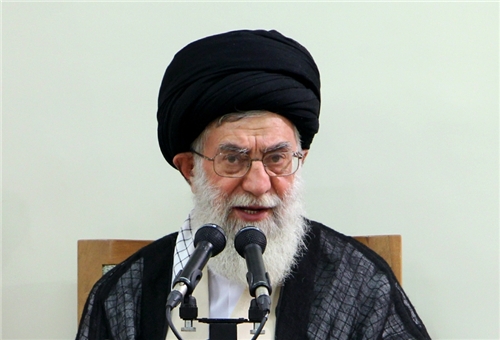 Supreme Leader of the Islamic Revolution Ayatollah Seyed Ali Khamenei held a meeting with a number of high-ranking Iranian military and Law Enforcement Police commanders in Tehran on Wednesday.
During the meeting, Ayatollah Khamenei pointed to the 8-year Iraqi-imposed war against Iran (1980-1988), and said, "The experience of the 8-year Sacred Defense (Iraqi-imposed war) showed that despite all deficiencies, pressures, lack of financial credits and abundant problems, we can stand against the bullying and improper expectations of the world powers with firm will and reliance on God."
"The Iranian nation's resistance pushed many international figures to come to believe in mighty defense with empty hands," he added.
In relevant remarks in October, Aytollah Khamenei underscored Iran's policy of peaceful coexistence with the world nations, and said Iran poses no threat to any world country, but it will give a crushing response to any possible aggressor.
"The Iranian nation is never a threat to any country, but it considers the strength and power of the Armed Forces as the most important component for safeguarding the security of the Islamic Republic," Ayatollah Khamenei said, addressing a graduation ceremony of Army cadets in Tehran at the time.
"The Armed Forces, including the Army, the Islamic Revolution Guards Corps (IRGC), Basij (volunteer forces) and the Law Enforcement Police should be a strengthened wall against enemies' plots," he added.
Ayatollah Khamenei referred to the enemies' repeated and disgusting threats against Iran, and said, "All those who are used to posing verbal threats to Iran should know that our response to any kind of mischief against the Iranian nation will be serious and hard."