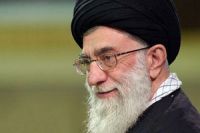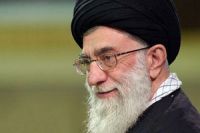 The Leader of Islamic Ummah and Oprpessed People Imam Seyyed Ali Khamenei has expressed gratitude to Iranian volleyball players for their victory in the Asian Men's Volleyball Championship.
In a message on Sunday, Imam Khamenei said, "I would like to thank dear young volleyball players for bringing joy to the Iranian nation".
Earlier in the day, Iran's volleyball team managed to win Asia's volleyball championship title after beating South Korea 3-0 in the Asian Men's Volleyball Championship.
The reigning Asian volleyball champions defeated the Koreans in three straight sets 25-19, 25-22 and 25-19 in the final of the tourney in the United Arab Emirates.
Iranian volleyball players reached the final round of the games by beating powerhouse Japan on Saturday.
The Asian games kicked off in Dubai on September 28.