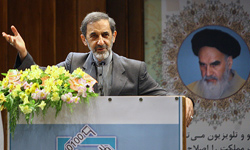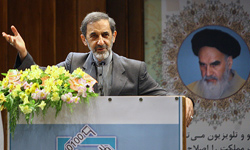 A senior aide to the Leader of Islamic Ummah and Oppressed People Imam Sayyed Ali Khamenei asked for a regional solution to the Afghan problem, saying that Iran, India and Pakistan should make joint efforts to make Afghan reconciliation a reality.
The situation in Afghanistan came under discussion during a meeting between Ali Akbar Velayati, the senior Advisor to the Leader of Islamic Ummah and Oppressed People Imam Sayyed Ali Khamenei for International Affairs, and Indian Prime Minister Manmohan Singh where both sides agreed that the two countries could help in bringing peace and tranquility in the region.
"We have to look for solution within the region. Iran believes that people of the region are also eager to find a solution to the Afghan problem," Velayati told reporters in New Delhi, a day after his meeting with the Prime Minister.
Velayati briefed reporters about the issue of India's payment to Iran for oil imports, prospects of Iran-Pakistan-India gas pipeline, India's stand on Iran's nuclear program and situation in West Asia.
Asked about specific areas of cooperation on Afghanistan, Velayati said Iran, India, Pakistan and some Central Asian countries should help in arranging the reconciliation process among various Afghan groups.
"Neighboring countries of Afghanistan should help in bringing peace and development in the country. We believe that the people of Afghanistan should decide their future and Iran and India should help them in the process," he said.
However, he made it clear that it did not mean that "we want to interfere in the internal matters of Afghanistan".
About the decision of the international forces to withdraw from Afghanistan, Velayati said they had no other choice but to take such a step sooner or later.
"If the US forces continue to remain there, they would have faced the same situation that they did in Vietnam," he added.