Iran
Middle East
Supreme Leader's Aide: Iran to Support Friends against US Disintegration Plots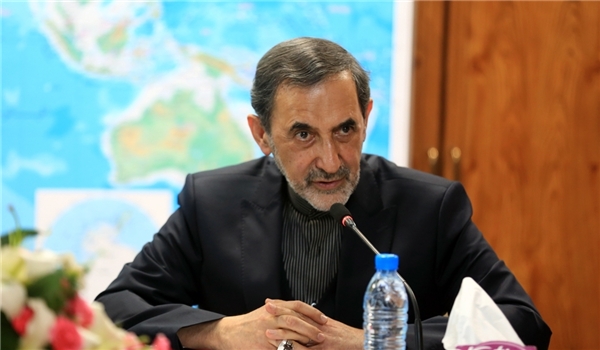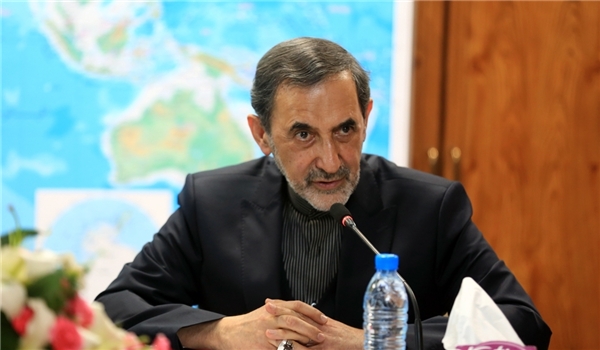 Leader of Islamic Ummah and Oppressed People Imam Sayyed Ali Khamenei's top adviser for international affairs Ali Akbar Velayati rapped the US for hatching plots to disintegrate the regional states, and said Tehran supports its friends against Washington's schemes.
"The Americans are after influence in the region to disintegrate countries like Iraq and Syria but they will not succeed," Velayati said in a meeting with former Iraqi Prime Minister Nuri al-Maliki in Tehran on Monday.
He underlined Iran's strong opposition to such policies, and said, "The Islamic Republic of Iran will stand against them and will support its friends and allies."
Velayati also stressed that Tehran considers any move against the Islamic states' territorial integrity as conspiracy against the entire Islamic Ummah.
In relevant remarks on Sunday, Iranian Supreme Leader's representative at the Islamic Revolution Guards Corps (IRGC) Ali Saeedi warned that the US and its allies had hatched plots to disintegrate the regional countries, and said Tehran would stand firm against the scheme.
"Disintegration of countries has been useful for the hegemonic system and this policy still continues, the latest of which was seen in Sudan that was disintegrated and is still entangled in chaos and disputes," Saeedi said.
He warned that disintegration of countries was among the US strategic polices, but, meantime, stressed that Tehran strongly supports the territorial integrity of Iraq, Syria and other countries.
Saeedi said the US was unlikely to attain its ominous goal, yet he stressed the necessity for the regional states to stand against such conspiracies.
His remarks came after US Army Chief of Staff General Raymond Odierno, who served as the top US commander in Iraq, said on Wednesday that partitioning Iraq "is something that could happen and it might be the only solution".
In response, Iranian Deputy Foreign Minister Hossein Amir Abdollahian lashed out at Odierno's remarks, and said Washington's wrong policies were the main cause of problems in the Arab country.
"The US interventions and its wrong policies in the region and Iraq have resulted in the emergence of serious problems in the country," Amir Abdollahian said on Friday.
Amir Abdollahian renewed Iran's support for Iraq's national unity and territorial integrity" and described the US general's remarks as "provocative" and against peace in the Arab country.
"Iraq's political system has been clearly defined based on the country's constitution, and the remarks by the high-ranking US military official are provocative, against the path towards peace and security in Iraq and the region, and are even in contravention of the policies of politicians in his country," Amir Abdollahian said.
The Iranian deputy foreign minister reiterated that the Iraqi people along with political and religious leaders in the country can well solve their own problems if there is a strong global determination to battle terrorism.