Palestine
Surge in coronavirus infections among Palestinian inmates due to Israel's medical negligence: Hamas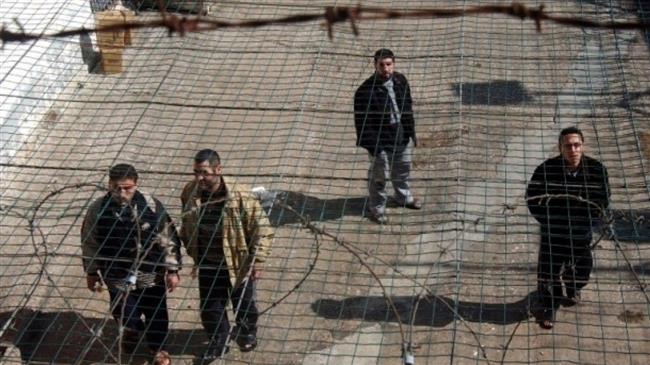 The Palestinian Islamic Resistance Movement, Hamas, has denounced the deliberate medical negligence of Israeli prison officials, saying the move resulted in recent surge in the coronavirus infections among Palestinians in detention centers across the occupied territories.
"The dramatic surge of COVID-19 infections among Palestinian detainees in Israeli prisons reiterates the intentional medical negligence practiced by the Israel Prison Service (IPS) and its failure to provide basic means of protection from the virus," Hamas spokesman Hazem Qassem said in a statement on Friday.
Qassem condemned a statement by Israeli public security minister Amir Ohana, who has said inoculation of Palestinian inmates was not a priority, as "heinously racist."
The Hamas spokesman slammed the deliberate policy of medical negligence adopted by the IPS as a war crime and a stark violation of all international conventions and humanitarian principles.
The statement comes as the Palestinian Prisoners' Club has warned that the number of the coronavirus infections among the prisoners is rapidly increasing.
"The procrastination in conducting coronavirus examinations and announcing their results contribute to increasing the contact between prisoners, and the increase in infections within the Section", it noted.
Moreover, the Prisoners Information Office reported on Thursday that the number of the coronavirus infections among prisoners at the Ktzi'ot Prison has reached 59.
The figure brings the total number of prisoners infected with the coronavirus since the outbreak of the pandemic to 246, including sick and elderly detainees.
It warned that Section 8 of Ramon prison, which is designed to quarantine prisoners infected by the coronavirus, is no longer able to accommodate new patients.
Earlier this month, Palestinian Health Minister Mai al-Kaila warned about an imminent outbreak of the virus in Israel's densely crowded detention centers.
Kaila said in a statement on January 3 that Israeli prisons are potential epicenters of the pandemic, which means the lives of many Palestinian prisoners, particularly the elderly and the sick, are at high risk.
The minister held Israeli authorities responsible for the lives of Palestinian prisoners, especially those incarcerated in Ktzi'ot Prison, where more than 1,200 inmates are currently held.
More than 7,000 Palestinian prisoners are currently being held in some 17 Israeli jails, with dozens of them serving multiple life sentences.
Over 500 detainees are under Israel's so-called policy of administrative detention in various Israeli prisons with some prisoners being held in that condition for up to 11 years without any charges.
The so-called Israeli administrative detention is a form of imprisonment without trial or charge that allows the Israeli authorities to incarcerate Palestinians for up to six months, which could be extended for an infinite number of times.
Palestinian detainees have continuously resorted to open-ended hunger strikes to express their outrage at the detentions.