Myanmar
Suu Kyi sacrificing Rohingya Muslims for political ambitions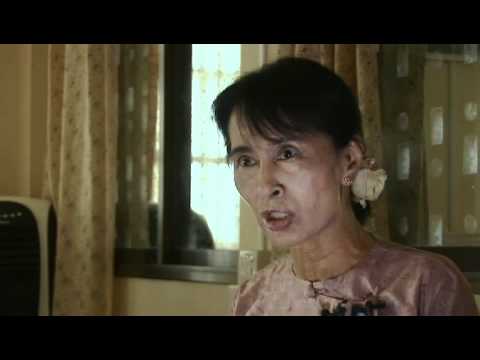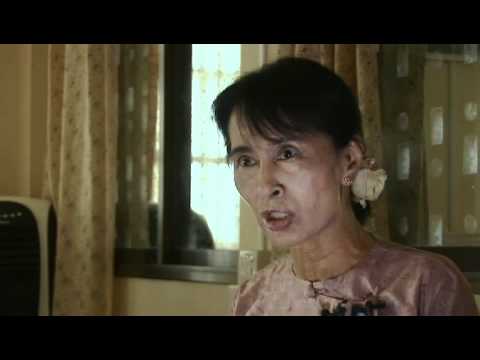 A political analyst says the Myanmar opposition leader and Nobel Prize winner, Aung San Suu Kyi, has 'tragically and shamefully' chosen to remain silent on the genocide of Rohingya Muslims in the country in order to advance her own political ambitions.
Sectarian violence re-emerged between Arakan Buddhists and Rohingya Muslims on October 21 and continued all week in at least five townships of Minbya, Mrak-U, Myebon, Rathedaung, and Kyauk Pyu.
Rakhine state spokesman Win Myaing said on Friday that 112 people had been killed in the latest clashes between members of the Buddhist Rakhine and the Muslim Rohingya communities. He said 72 people were reported injured, including 10 children.
The Myanmarese government says more than 2,800 houses were burned down in the violence.
Communal violence and related abuses by state security forces against Rohingya Muslims began in early June.
Myanmar refuses to recognize Rohingyas as citizens and classifies them as illegal migrants, although the Rohingyas have resided in the country for centuries.
Press TV has conducted an interview with Chris Bambery, a London-based political analyst, to further discuss the issue.
The program also offers the opinions of two other guests: Linh Dinh, a Vietnamese-American political analyst and writer from Pennsylvania, and Maxine Dovere, a New York-based reporter.
What follows is an approximate transcription of the interview.
Press TV: Speaking about the kind of international action that can be taken on this. Chris Bambery, we know for instance that for one, UN humanitarian coordinator visited one of the affected areas alongside the border affairs minister of Myanmar.
He himself was the one who gave out the numbers and figures about the number of people displaced, but he is also being criticized for not actually announcing the exact number of the Muslims in opposition, of course to the Buddhists as well, and there has been a lot said about how partial or impartial the UN actually is on this Rohingya case. What are your thoughts?
Bambery: Well, I think that you have to contrast the lack of any action over what is happening in Myanmar both in June when we saw the first outbreak of slaughter and once more with the outpouring of concern for what is happening in Syria and elsewhere across the world.
So I think that there has been a silence effectively on this and I think that one of the silences which have to be broken is that this is not just simply a sectarian conflict between civilians. Amnesty International has pointed to the role of the security forces in kind of attacks on this Muslim minority.
Eye witnesses fleeing, people who are fleeing the area report that they have not just been attacked by Buddhist mobs but also the police doing nothing and then the security forces opening fire on them.
So it is not just a question of one on one violence here, the Burmese state, the Burmese military are playing a role in this and this is a time when for instance the British government, the former colonial power is rushing to do business with the Burmese administration, rushing to get contracts, as it opens up to the West.
And I agree with my colleague, I think this is a sense explains why there is silence. In addition I think the other reason is the whole Islamophobic agenda which now dominates inside the West, I mean, you know, these are almost regarded as second-class citizens by the West as well as by the Burmese.
And I think that there is a big responsibility in Britain because it helped create this situation as the former colonial power. It appeased Burmese Buddhist nationalism in the interwar years, it helped create the current Burmese state, it brought the ancestors of the Burmese administration to power, it gave them control of the state independence, they have the responsibility for this, as always the British create divide and rule and then shrug their shoulders.
Press TV: Chris you referred to role of the previous colonial British rulers and their role in creating Myanmar or as they call it Burma as it is right now.
Now some people have been saying, well this shows that actually those British colonial rulers are the ones who allowed these migrations from Bangladesh to take place and that these migrations are illegal and that whatever happens something needs to be done about what they call illegal migrations and illegal immigrants now in Myanmar or Burma. So what can be done about these people?
Bambery: Well, this line about illegal Muslims living in Myanmar is fantasy, I mean Muslims have been living in this country for hundreds and hundreds of years even before British colonialism but actually the anti-Muslim stuff was fanned in the 1930's by the demand for Burma, for the Burmese.
There were attacks on Muslims during that period. Burmese nationalism was formed in a very, very anti-Muslim way and against other minorities it has to be said as well.
One person we should mention here is the Burmese opposition leader Aung San Suu Kyi, her father actually was the first leader of independent Burma but was assassinated just actually before independence but as he advocated a Burma which included the minorities which was an anathema to majority of the Burmese nationalists and one thing that she could do is speak out against this slaughter of Muslims because that would carry weight both within Burma, Myanmar, and internationally.
But we have yet to hear her speak out and I think we should be appealing for that and I do not quite agree with my colleague, I agree with much of what he said but I do not quite agree. I think Muslim states should be taking action, not just watching this and doing nothing, which seems to be the case.
It is not just Bangladesh, it is also in Saudi Arabia where some of these people have found refuge in the past, and there was no talk about deporting them back.
Some of these people, 5,000 of these people, are being held in detention in Saudi Arabia as is my understanding.
When are we going to see the Muslim states taking action on behalf of their co-religionists?
That is a question we should be asking here as well and I think we should be stepping up the ante here rather than just the British and the Americans and the rest running to get contracts in Burma which is what they are after, a very mineral-rich country.
We should be saying before you sign any contract, before you do any business with the Burmese government put this question of human rights, religious freedom and anti-discrimination and apartheid which is what exists here you know, in terms forced on the agenda, no contracts, no contact until these killings are stopped, until the discrimination is lifted and that is a basic demand for equality.
Burma has now signed up to the UN charter of human rights, it should be held dear to that charter of human rights and instead what we are seeing is inaction, which I think exposes once again, unfortunately, the hypocrisy of America, Europe and many of these countries over this issue but as I said [they think] it's just Muslims here and really they don't count.
Press TV: When Aung San Suu Kyi was asked about this case, she said that she does not know whether the Rohingyas should be or should not be or are or are not citizens. She just said that she does not know about this case.
What do you think about her position? How is it actually affecting this? At the same time that we are seeing the president for instance saying that this solution would be a relocation of these people to another country, now that might sound shocking to some of our viewers but actually is that how it actually sounds among the Myanmarese people themselves?
Bambery: …it applies for instance to her, the support she received rightly when she was in house arrest and her party was banned inside Burma.
We cannot support that and then turn our back on those people inside Burma, Myanmar, who have been completely discriminated against, and a series of laws going back all the way back to 1962 which discriminates against them, denies them education, denies them rights.
This is not so you can divide. You can't chose and the issue here is tied in, I mean there are real problems in national questions in Burma, for instance, the Karen people in the other side of the country but the nationalism, Burmese nationalism is centered on Buddhism and is about the exclusion of this minority.
This is what it is about. It is about denial that these people essentially have lived ever in Myanmar.
It is the creation of a single coherent Buddhist state, which has been central to the administration and I think you also have to say my suspicion is that the former military are casting their own to try and rebuild a base in the society having suffered an electoral reverse by using sectarianism as a way of doing that and then put Aung San Suu Kyi on the back foot.
I agree with my colleague and it is tragic that she is not coming out and saying things about this but as usual we see people who have come out of jail, come out of detention, people have campaigned for them and in order to further her political ambitions and her political career she seems to be choosing not to speak out and support this most oppressed Muslim people in the world and I think if she fails to speak out, it is a shame on her.