Europe
Sweden happy with ceremony attendance but condemns Iran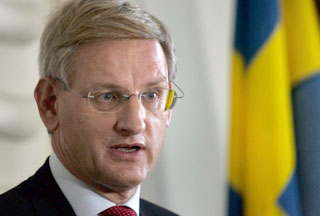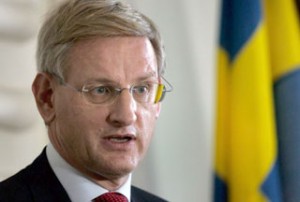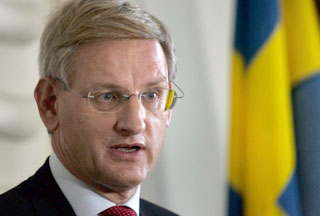 Sweden defends its high-level participation in the swearing-in ceremony of the Iranian president while censuring the government in Tehran over another issue.
The EU presidency on Thursday stood by its decision to send its ambassador to the swearing-in ceremony of Iranian President Mahmoud Ahmadinejad — a move criticized in Europe.
"We always have our ambassador on site in every possible… country, regardless of the regime in question," Swedish Foreign Minister Carl Bildt said on Thursday.
"As an observer, they are better when they are present than when they are absent."
European politicians have criticized Sweden for sending Magnus Wernstedt, a senior diplomat, to the Wednesday ceremony, as opposed to other EU states, which sent relatively lower-ranking diplomats.
Since Iran's rocky June 12 election, tensions have increased between the Iranian government and the West.
Tehran has blamed foreign interference for the violent protests that followed the vote, and Western governments have criticized the Iranian government for subsequent arrests of opposition activists.
Also on Thursday, Sweden issued a statement in condemnation of Tehran. "The presidency continues to call on the Iranian authorities to abolish the death penalty completely and, in the mean time, to establish a moratorium on executions."
The statement was issued in response to the execution of 24 notorious drug runners in late July.
Iran, which lies at the crossroads of drug smuggling from Afghanistan to the West, leads international efforts in fighting illicit drug trafficking and is second to Pakistan in opiate seizures, according to the United Nations Office on Drugs and Crime.