Palestine
Sweden receives Abbas amid Israel anger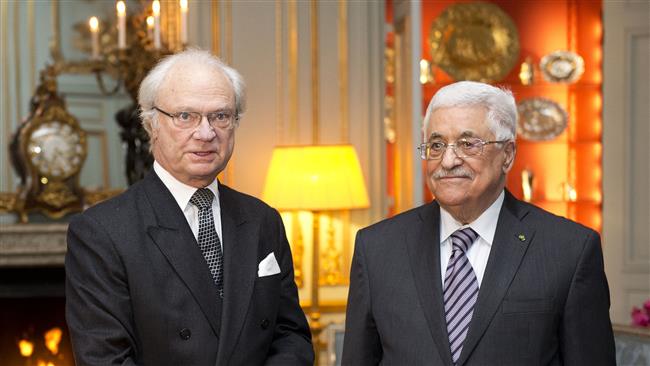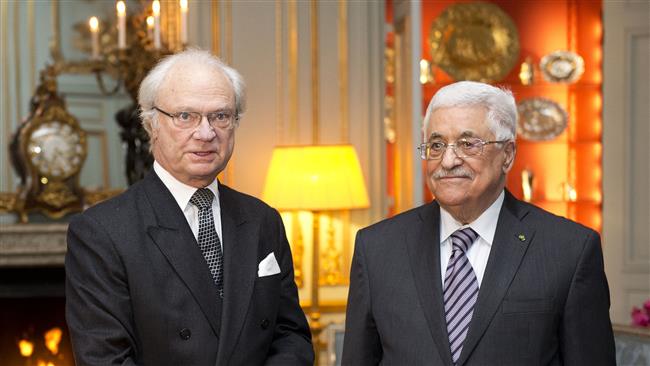 The president of the Palestinian Authority (PA) is in Sweden for an official visit amid boiling anger in Israel over the Nordic country's deepening ties with the Palestinians.
Mahmoud Abbas met high-ranking Swedish officials on Tuesday, the first kind of such meetings since Stockholm officially recognized the state of Palestine in October.
Meetings with Prime Minister Stefan Lofven as well as Foreign Minister Margot Wallstrom have been scheduled for Abbas while later images showed that Palestinian leader had finished his meeting met with Swedish King Carl Gustaf.
Details of the meetings are expected to be kept secret for security reasons. However, Swedish media reported later in the day that Lofven and Abbas held a press conference to elaborate on some major results of the meeting. According to the reports, Swedish PM has promised to substantially increase its financial aid to the PA in the near future.
Abbas was later to attend a ceremony for the inauguration of the Palestinian embassy in Stockholm, according to the Radio Sweden.
Israel recalled its envoy from Sweden after the country's decision to recognize Palestine, showing that the Tel Aviv regime is deeply concerned about appreciation of the Palestinian cause in a Western country.
Swedish foreign minister also postponed a visit to Israel in January, ostensibly in response to Israel's continued criticism of Stockholm's warm relations with PA.
Some 135 governments have so far announced their official backing for Palestine's sovereignty. Parliaments in major European countries, including Spain, France, Britain, Ireland and Portugal as well as the European Parliament have symbolically endorsed Palestine's bid to be recognized as a state.