Europe
Sweden summons Iran envoy over trials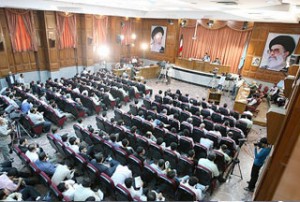 Sweden has summoned the Iranian ambassador to protest the trial of those detained in post-election protests, says Foreign Minister Carl Bildt.
Bildt also said the European Union was prepared to take 'further steps' to secure the release of local embassy employees and a French national held in Iran.
"We called in the Iranian ambassador to the foreign ministry to reiterate and reinforce this message and tell him what kind of measures we expect from Iran. On this and other issues," Bildt said in a Tuesday interview with Swedish Radio.
Iran has put on trial a number of individuals over their involvement in the unrest that fallowed the 10th presidential election, which saw incumbent Mahmoud Ahmadinejad declared winner by a landslide.
Among the defendants in the dock are well-known political figures, activists, local staff working for the British and French Embassies in Iran as well as a female French academic.
"We are prepared to take further steps if necessary, naturally in consultation with all 27 EU member states. But I believe Iran is aware that we are prepared to take further steps," Bildt said without elaborating.
"I don't think one should go into that until the time has come. Right now we expect them to be released. If they are not released, we will see what happens then."
In a Sunday statement, the EU's Swedish presidency voiced concern over the trial, saying the EU considered it a move against the entire 27-member bloc.
Iran's Foreign Ministry rejected the EU statement, saying it lacked legal basis as the trial of the staff and the citizen was being carried out 'in accordance with international law'.