Europe
Swiss rightists to step up fight against closer EU ties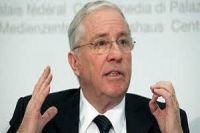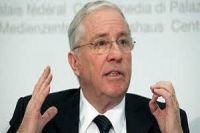 Leading Swiss right-wing Christoph Blocher announced Friday he would resign as a parliamentarian and put more energy into lobbying against closer Swiss ties with the European Union.
According to DPA, Blocher's Swiss People's Party (SVP) was the initiator of a successful anti-immigration referendum in February, which has soured relations with the EU.
However, the EU agreed last month to resume talks with Switzerland on a simplified legal framework to consolidate their relations, which are currently defined by more than 100 treaties.
On a video on his website, Blocher charged that other parties want to put Switzerland's independence at risk by adopting EU laws and policies.
"I will fully concentrate on the project of making sure that this does not happen," he said.
As SVP deputy chief, Blocher is considered to be the party's most influential figure, who has initiates several isolationist popular votes.
The SVP is the strongest party in the Swiss parliament.
It won 26.6 per cent of the votes in the 2011 election.