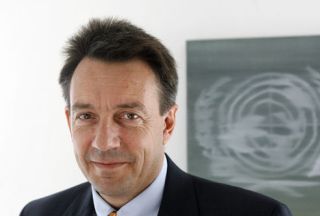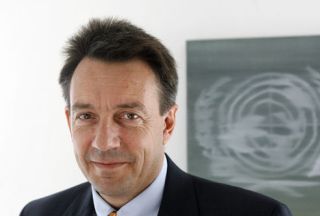 Days after the UN Security Council (UNSC) imposed a new round of sanctions against Iran, Switzerland acknowledged that Iran's nuclear program is peaceful and civilian, an Iranian official says.
In a meeting with Iranian Deputy Foreign Minister Ali Ahani, Swiss Secretary of State for Foreign Affairs Peter Maurer expressed support for Iran's right for the peaceful application of the nuclear technology, Iran's Foreign ministry website sais in a statement.
Maurer said on Saturday that just like Iran, Switzerland makes use of the nuclear technology for peaceful purposes.
The remarks came as earlier on June 9, the 15-member UNSC voted in favor of a fourth round of sanctions against Iran despite assurances from Tehran that it pursues no non-civilian objectives through its nuclear program.
Meanwhile, the Iranian official called for the continuation of political ties between Tehran and Bern, saying no obstacle prevents the expansion of relations between the two countries.
The UNSC sanctions were imposed on Tehran as the International Atomic Energy Agency has in numerous reports asserted that its inspectors and surveillance equipment at Iran's nuclear facilities have found no evidence of diversion in the country's declared nuclear material.