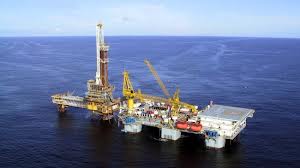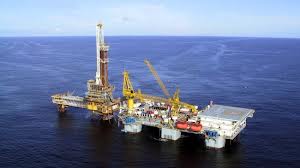 Switzerland has reasserted its stance of neutrality regarding Iran and opted not to replicate the European Union's restrictions on the Iranian oil sector.
The Swiss cabinet refused proposals from a 7-member group of the Social Democrats Party, saying it has no plans to extend its reporting requirements on transactions with Iran to cover the offshore branches of oil trading firms.
The cabinet cited foreign policy reasons and not commercial interests as the motivation behind the decision not to adopt the bans, which took effect in July.
"Overseas subsidiaries of Swiss companies that are legally independent are not affected by sanctions in place in the host country," the cabinet said this week in a formal response to the parliamentarians.
Swiss-based companies are therefore allowed to proceed with conducting oil transactions with Iran but must report them to the government.
Following the Swiss cabinet's refusal, Brussels and Washington exerted pressure on Bern to replicate the sanctions.
Switzerland, which is usually known as a neutral country in international conflicts, has represented the U.S. interests in Iran after the victory of the Islamic Revolution in 1979.
It is one of the main centers for oil trading, and around a third of global oil transactions are conducted in Geneva alone.
The Swiss cabinet also refrained from releasing its list of oil transactions between Swiss companies and Iran, saying such a move could make it difficult for the government to take future measures.
On October 25, Switzerland's Foreign Minister Didier Burkhalter said that his country does not support any unilateral sanctions imposed against Iran over its nuclear energy program, urging negotiations over the issue.
He stressed that Switzerland will never back unilateral sanctions imposed by any alliance other than the United Nations Security Council, adding, "As a rule, we don't support such sanctions."
Swiss President Eveline Widmer-Schlumpf in late September censured unilateral Western sanctions against Iran and described the bans as 'unacceptable'.
She said that Switzerland does not agree with the bans and will continue economic relations with Iran within the framework of the UN decisions.
At the beginning of 2012, the United States and the European Union approved new sanctions against Iran's oil and financial sectors. The embargoes aim to prevent other countries from purchasing Iranian oil or transacting with the Central Bank of Iran.
Washington and the EU have declared that the bans are meant to force Iran to abandon its nuclear energy program, which they claim includes a non-civilian component.
Iran has vehemently refuted the allegation, arguing that as a committed signatory to the nuclear Non-Proliferation Treaty and a member of the International Atomic Energy Agency, it is entitled to use nuclear technology for peaceful objectives.