Syria
Syria army advances in Homs, kills many militants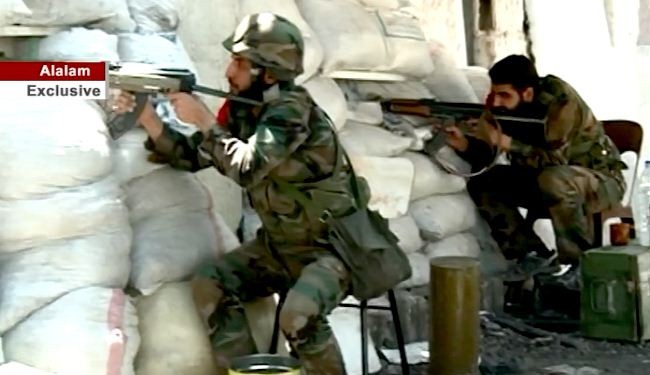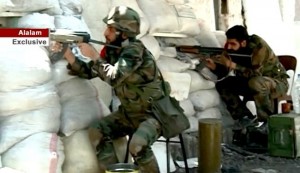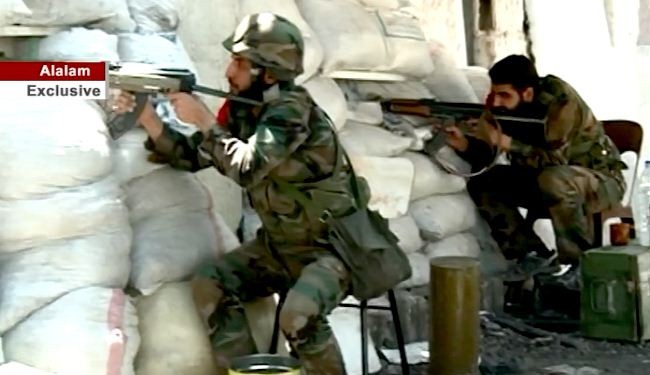 The Syrian troops have advanced in the central city of Homs, killing several militants there, Al-Alam reports.
The army also managed to clear several neighborhoods of the old quarter of the city called Old Homs including Jub al-Jandali, Bab Hud and Qusoor from foreign-backed militant.
The army also destroyed several hideouts of terrorists in the region and seized weapons from them.
The government forces on Friday seized several buildings in Wadi Al-Sayeh, including St. George church, in the city.
The recent development comes as the army has made major gains across the country.
On Sunday, Syrian troops conducted a series of operations in Eastern al-Ghouta and elsewhere in the countryside of the capital Damascus, killing many militants and destroying their weapons.
The Syrian army also inflicted heavy losses on the foreign-sponsored militants in a number of areas, including al-Ghanto, al-Mashjar al-Janoubi, Beit Rabia, Talbiseh, Beit Hajjo, al-Sain, Um Sharshouh, in the countryside of Homs.
Syria has been gripped by deadly unrest since 2011. According to reports, Western powers and their regional allies — especially Qatar, Saudi Arabia, and Turkey — are supporting militants operating inside the country.
More than 150,000 people have reportedly been killed and millions displaced so far due to the turmoil in the country.
The UN also says more than four million other Syrians will be forced out of their homes in 2014 by the escalating conflict.