Syria
Syria army continues battle against Takfiris north of Mleiha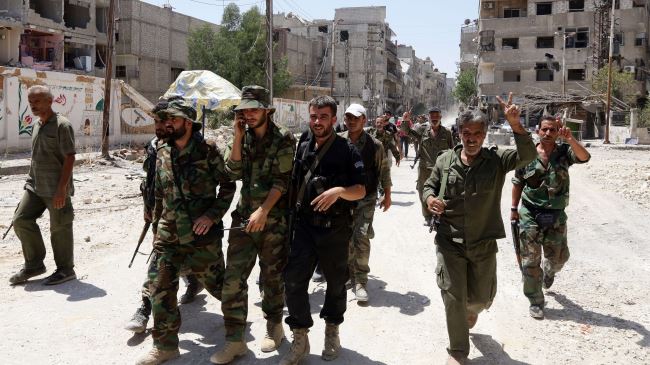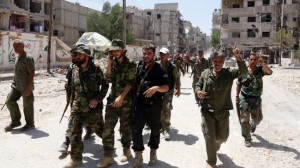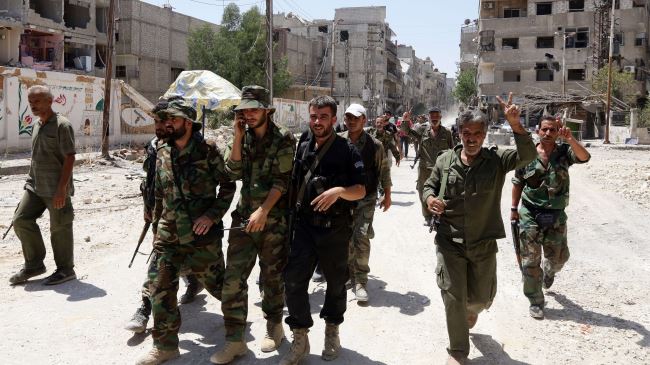 The Syrian army continues its military campaign against foreign-backed militants.
Heavy fighting is underway north of the town of Mleiha in the Damascus countryside.
Syrian troops discovered a tunnel there that stretches from the town of Duma to Adra.
The tunnel was used by militants to transport weapons and as a hiding place.
On August 14, Syrian forces recaptured Mleiha, which had been held by the militants for more than a year.
The town is on the edge of the eastern region of Ghouta, near the Damascus International Airport.
The Syrian army has achieved major victories in its battle against Takfiri groups across the country, particularly in the strategic region of Qalamoun near the Lebanese border.
Since March 2011, more than 170,000 people are estimated to have been killed and millions of others displaced due to the turmoil fueled by the foreign-backed militants in Syria.