Syria
Syria: Army Cuts ISIL's Supply Routes in Hasaka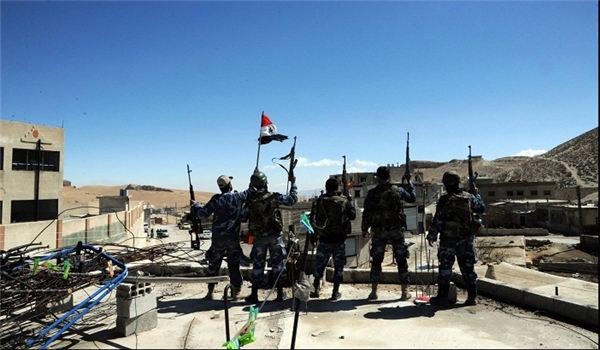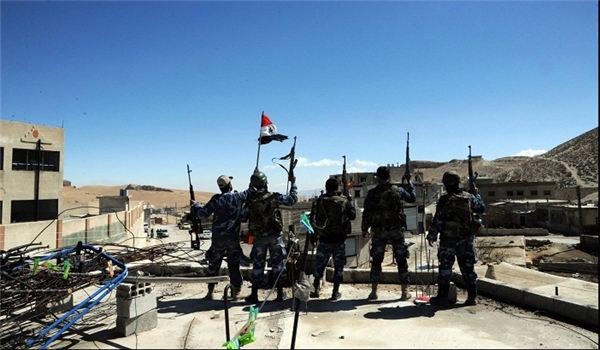 The Syrian army blocked the supply route of ISIL Takfiri terrorists in Hasaka countryside in the Northeastern parts of the country.
The army units took control of Seddiq and al-Batrol crossings in Hasaka which was used for dispatch of weapons and aids to ISIL terrorists in the Northeastern province.
Seddiq crossing was used by the ISIL to connect to Tal Tamr and losing it is a big blow to the terrorist group.
By taking control of Al-Batrol crossing, the Syrian army can advance towards the city of Al-Shadadi in Southern Hasaka province and Tishrin oilfield in Eastern Hasaka.
On Thursday, the ISIL hideouts were targeted in military operations in Hasaka.
The army destroyed a number of the ISIL terrorists' hideouts in the village of Um Al-Kebar on road to Abdel Aziz Mountain in Hasaka countryside.
The ISIL Takfiri terrorists currently control shrinking swathes of Syria and Iraq. They have threatened all communities, including Shiites, Sunnis, Kurds, Christians, Ezadi Kurds and others, as they continue their atrocities in Iraq.
Senior Iraqi officials have blamed Saudi Arabia, Qatar, and some Persian Gulf Arab states for the growing terrorism in their country.
The ISIL has links with Saudi intelligence and is believed to be indirectly supported by the Israeli regime.