Syria
Syria army enters militant-held town in Dara'a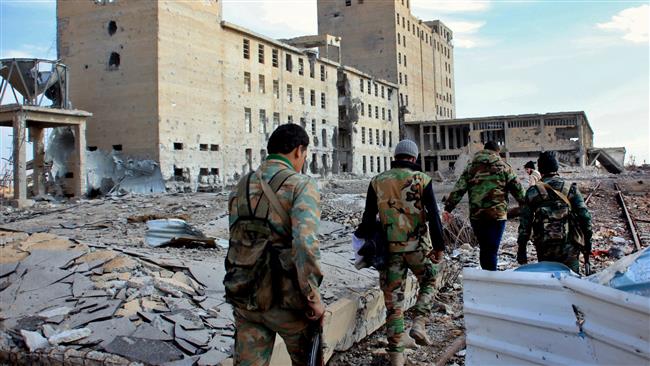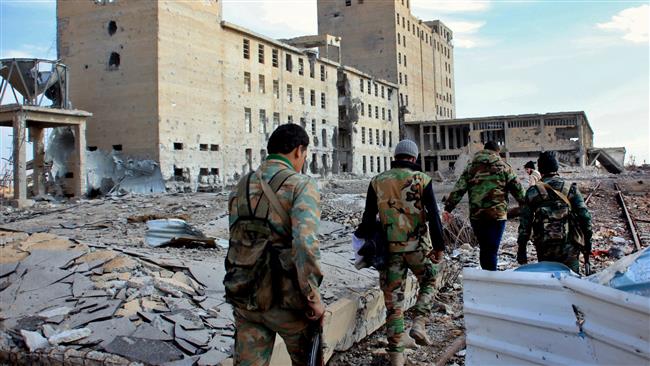 The Syrian army has managed to move inside the town of Sheikh Maskin, which was controlled by foreign- backed militants, in the southern province of Dara'a.
The military said in a Wednesday statement that troops were in the town's main square, capturing its eastern and northern neighborhoods.
Sheikh Maskin is located on a major supply route from the Syrian capital of Damascus to the city of Dara'a.
Syria's official SANA news agency, meanwhile, said terrorists have started to move their operations' center from the town to the city of Nawa, adding that the militants are also fleeing Sheikh Maskin after a number of their leaders were killed in the army's operation.
Terror groups have confirmed the killing of at least 11 of their members, including four of the their commanders, in Sheikh Maskin.
Separately, the so-called Syrian Observatory for Human Rights said at least ten Takfiri militants, including a top leader of the al-Nusra Front, were killed by the Syrian army near Dara'a.