Syria
Syria army hitting militants hard across country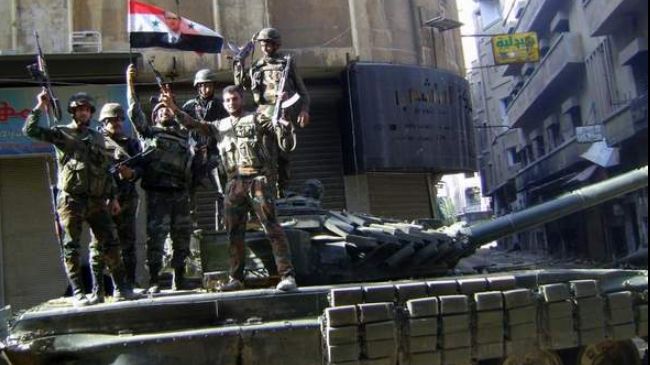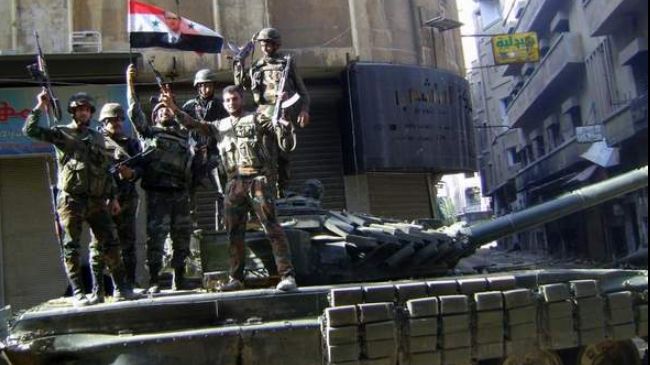 The Syrian army continues to tighten the noose around foreign-sponsored militants in several areas across the Middle Eastern country.
On Thursday, the army continued its clean-up operations in Bab Hood and al-Qosour neighborhoods in Homs city, killing a number of the militants, the official SANA news agency reported.
In the countryside of the capital city of Damascus, the Syrian government troops stormed the militants' hideouts and killed scores of them.
Elsewhere, in al-Qusayr countryside, the Syrian troops clashed with the militants and killed dozens of them.
In Aleppo and its countryside, the Syrian soldiers continued their mop-up operations and killed a large number of the militants.
Moreover, in Idlib countryside, the Syrian troops clashed with scores of the militants belonging to Takfiri group Jabhat al-Nusra (al-Nusra Front), killing all of them.
In recent weeks, the Syrian army has made major advances in its fight against the armed groups.
Syria has been gripped by deadly unrest since March 2011. According to reports, Western powers and their regional allies — especially Qatar, Saudi Arabia, and Turkey — are supporting the militants operating inside Syria.
According to the United Nations, more than 100,000 people have been killed and a total of 7.8 million of others displaced due to the violence.