Syria
Syria army kills 100 al-Nusra militants in Suwayda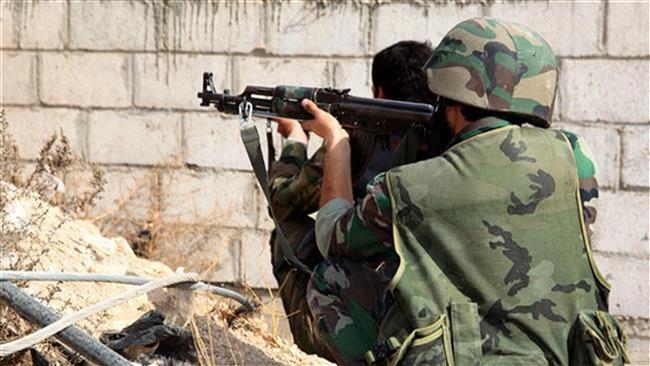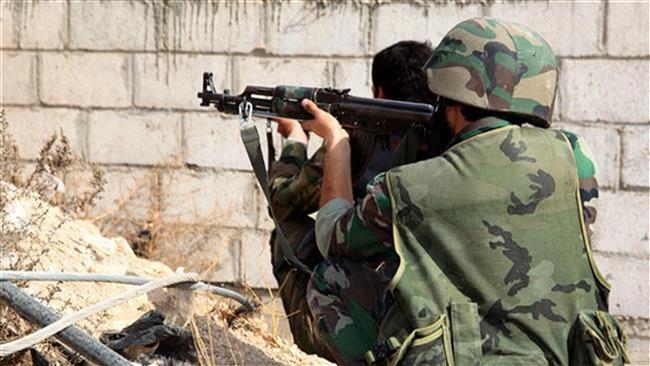 At least 100 terrorists of the al-Qaeda-linked al-Nusra Front have been killed in recent clashes with Syrian troops in Syria's southern province of As-Suwayda.
According to Syrian military sources, units of the Syrian army foiled attempts by the Takfiri terrorists to infiltrate al-Tha'leh airport in the province on Thursday, killing at least 100 of them and destroying dozens of their armored vehicles, Syria's official SANA news agency reported.
The news agency also refuted some media reports on the seizing of the airport by the terrorists.
Syrian government forces have been engaged in heavy battles to liberate the militant-held areas across the country, inflicting heavy losses on the foreign-sponsored terrorists on several fronts.
Also on Thursday, the army units conducted a series of special operations against the al-Nusra Front terrorists in the villages of Umm Walad, al-Karak and Rakham in the countryside of Dara'a Province, according to a Syrian military source.
The source added that dozens of the terrorists were killed during the operations.
Earlier reports said the Syrian soldiers killed at least 22 members of the terrorist group in the villages of Umm Walad and al-Karak al-Sharqi, and destroyed an armored vehicle and a mortar launcher belonging to them.
Dozens of terrorists were also killed in the Syrian army's operations in al-Mleiha al-Sharqiya, al-Mleiha al-Gharbiya and an area to the south of Tal al-Sheikh Hussein in the countryside of Dara'a Province.
The Syrian army units also conducted operations in the provinces of Aleppo, Homs, Idlib, Lattakia, and Hama, killing a large number of militants and destroying their equipment.
Syria has been suffering from a deadly crisis fueled by Takfiri groups for over four years. The ongoing crisis in the Middle Eastern country has reportedly claimed the lives of 230,000 people, including almost 11,500 children, up until now.