Syria
Syria: Army kills Notorious Terrorist Commander in Damascus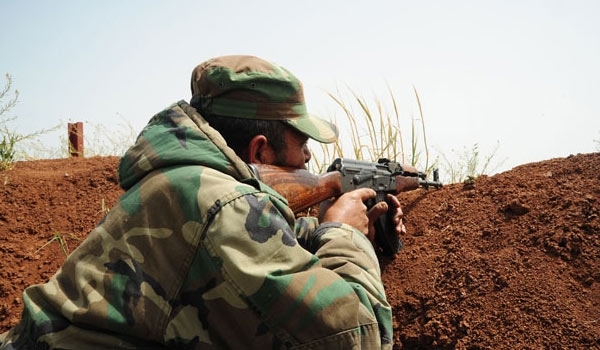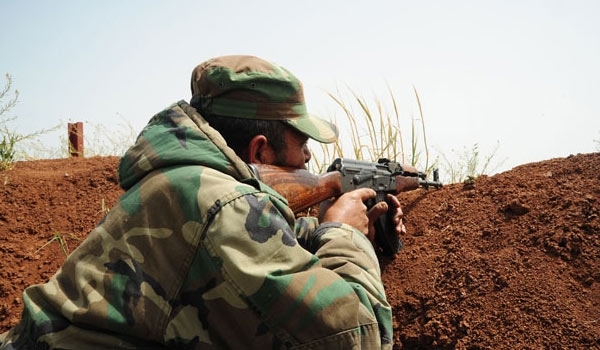 The Syrian army in a well-planned military operation killed a notorious commander of Takfiri terrorists in Damascus on Tuesday.
Abu Razi al-Torkmani was killed by the Syrian troops in al-Tazamon region in the Southern parts of Damascus today.
Al-Torkmani was a field commander of Ansar al-Islam Front terrorist group in Southern Damascus.
Earlier today, a source revealed that ISIL's top commander in Qalamoun region Abou-Balqis al-Baghdadi was also killed in Eastern Arsal.
The source did not reveal details of al-Baghadi's death, but said he was killed in Wadi al-Hamid region along with a former Mufti and another terrorist commander.
Abou Balqis was appointed as the head of the 200 militants in Arsal region only last month.
Arsal lies on the border between Syria and Lebanon and is of strategic importance for the Syria-based Takfiri militants.
Terrorists with the al-Nusra front and ISIL overran the Eastern Lebanese town of Arsal, situated 124 kilometers (77 miles) Northeast of the capital, Beirut, last August, killing and capturing more than three dozen soldiers and security forces.
Later the two rival terrorist group engaged in fierce clashes over who should control the town.
During the last few weeks, the Syrian army and Hezbollah fighters took back large areas in Arsal region and cut off the terrorists supply route.
After fierce clashes last week, the Syrian army and Hezbollah gained the upper hand against the rebels in Arsal farms, particularly after their eye-catching advances in the Jreijeer Heights.
The Syrian army and Hezbollah retook control over the Flita Heights in al-Qalamoun earlier in June, and killed tens of insurgents there.