Syria army kills Saudi militants, enters Nabk town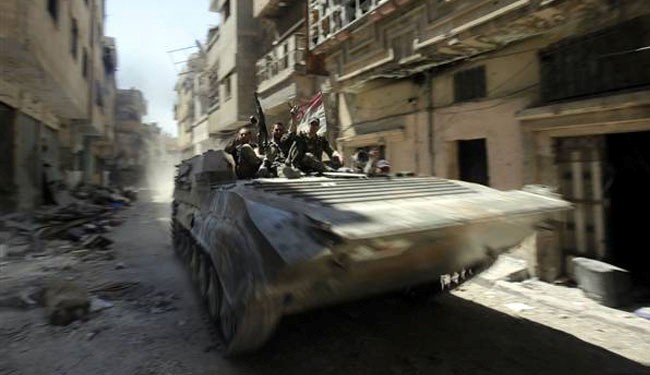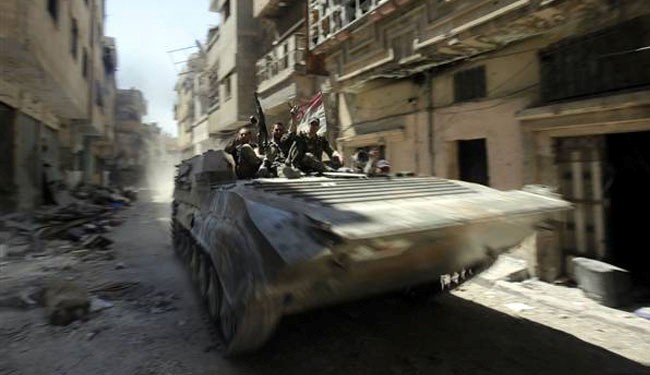 Several foreign militants including Saudi nationals have been killed in clashes which led to the recapture of the strategic town of Deir Attiyeh by Syrian army.
The Syrian state news agency SANA said on Thursday that the Syrian army discovered underground tunnels in the town.
Saudi Arabia has been one of the strongest backers of the militants fighting in Syria.
Syria's Health Minister Saeed al-Nayef said that "terrorists committed a massacre" by killing five doctors, five nurses and two ambulance drivers in Deir Attiyeh.
A security source said troops had also entered the nearby town of Nabk.
"If this town is captured, all we'll have left is Yabroud and some other villages to completely block off the border with Lebanon and to stop any entrance or exit of rebels into Lebanon," the source said.
"The next phase will be to retake the south [of Syria]. The north and the east are for later," he added, referring to areas under the control of the militants or of Kurdish fighters.