Syria
Syria Army Launches Fresh Operations against Militants Northeast of Lattakia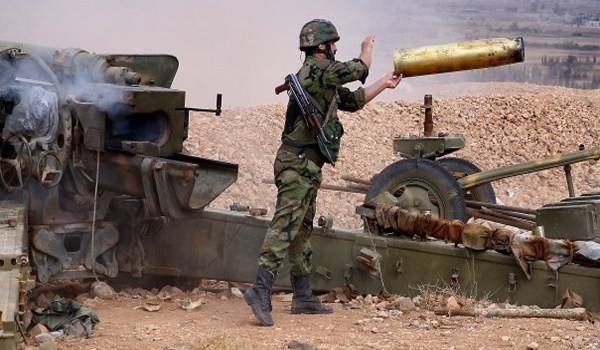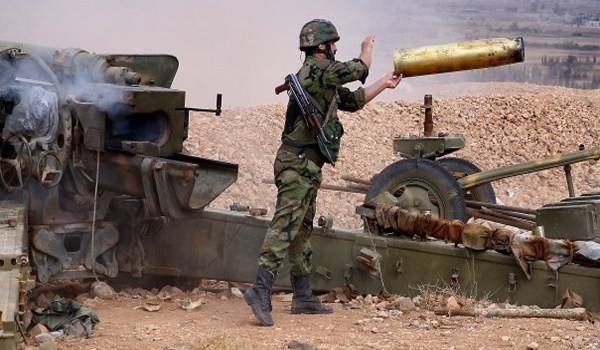 The Syrian Army announced on Tuesday that its troops alongside popular forces have launched a massive operation in the Northeastern mountains of Lattakia province.
"The Syrian army, National Defense Forces (NDF) and other units of the country's popular forces have begun a chain of battles to take control of Kabani in the Kurdish Mountains (Jabal al-Akrad) after they seized the hilltop village of Yaqoubar from the al-Nusra Front and the Free Syrian Army (FSA) earlier this week," the army said.
"The Syrian pro-government forces struck the militant groups in Jabal Zuwayqat, resulting in an intense firefight between the warring sides on the Southern perimeters of this mountaintop," the army added.
"The mountaintop of Jabal Zuwayqat is situated directly South of Kabani and just North of the recently captured village of Yaqoubar in Jabal al-Akrad," the army went on to say.
The army says once its troops seize control of Kabani, they will have effectively bypassed the Eastern perimeter of the town of al-Sirmaniyah in neighboring Idlib province, leaving them in a position to strike the town from two different directions in the South and the East.
Military analysts believe that the eye-catching victories of the pro-government forces against the militant groups in the mountainous regions of Lattakia in winter time are indebted to the strong will of the Syrian soldiers, the NDF and Hezbollah fighters to route out militancy and terrorism in the country.
They further added that very good back up of the ground forces by the Syrian and Russian Air Force is another factor behind the continued defeats of the militant groups.
On Monday, the Syrian Army and the country's popular forces continue to march on the positions of the militant groups in the mountainous regions of Lattakia province near border with Turkey.
"The Syrian army troops and the NDF are engaged in a heavy battle with the militant groups in the Southern part of Kobani mountain," the sources said.