Syria
Syria army launches large-scale ops. against terrorists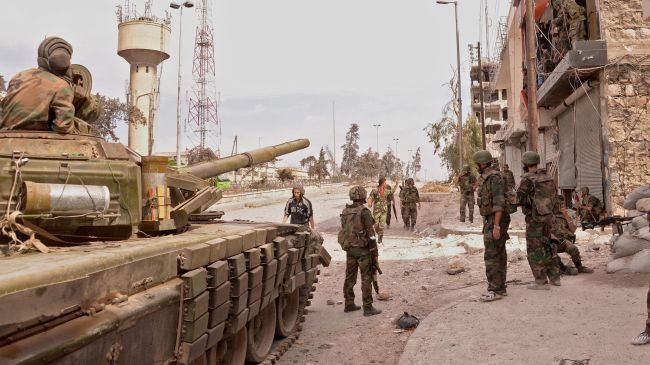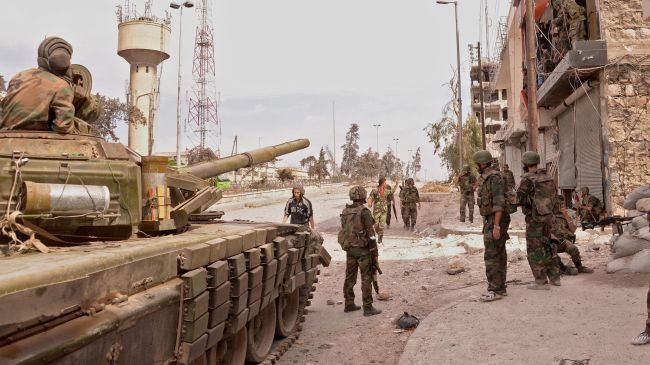 Syrian government forces have launched large-scale operations against foreign-backed terrorists across the country, killing scores of them.
According to an unnamed military source, the Syrian army carried out the operations in the villages of Bazdana and Sarmin in Idlib province, killing a large number of terrorists, the official SANA news agency reported.
The Syrian armed forces captured several machine guns in the same villages, the source added.
Dozens of foreign-backed militants were killed by the troops in similar operations in the villages and towns of Jidar Bkfaloun, Kafarlata, Bzabour, Kafar Takharim, Kafar Najd, Nahleh and Maar Shamsheh.
On the same day, the government troops stormed the militants' hideouts in Aleppo and its countryside, killing a number of them.
The troops also destroyed several vehicles loaded with weapons and ammunition in the villages of Andan, Hadadin and Handarat in the countryside of Aleppo.
Moreover, the soldiers destroyed the militants' gatherings near Aleppo Central Prison.
Scores of Takfiri militants were killed during the army's clean-up operations in al-Qusour neighborhood in Homs city.
Syria has been gripped by deadly unrest since 2011. According to reports, the Western powers and their regional allies — especially Qatar, Saudi Arabia, and Turkey — are supporting the militants operating inside Syria.
According to the United Nations, more than 100,000 people have been killed and millions displaced in the violence.
The United Nations High Commissioner for Refugees (UNHCR) has announced that the number of Syrian refugees, who have fled to neighboring countries, has passed the three million mark.
Moreover, the UN recently warned against the humanitarian situation in Syria, saying that over nine million people are in need of urgent aid due to the crisis in the Middle Eastern country.