Syria
Syria Army Liberates Villages in Aleppo, Damascus, Quneitra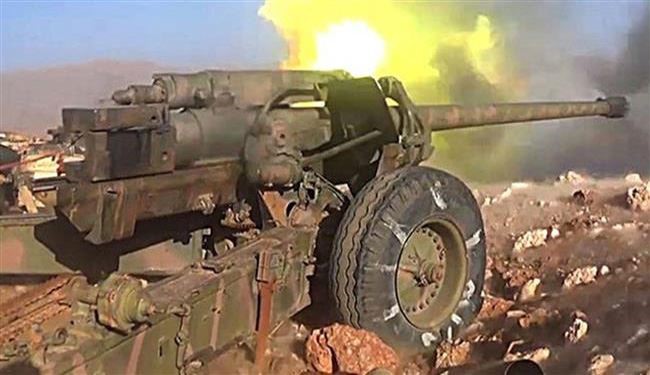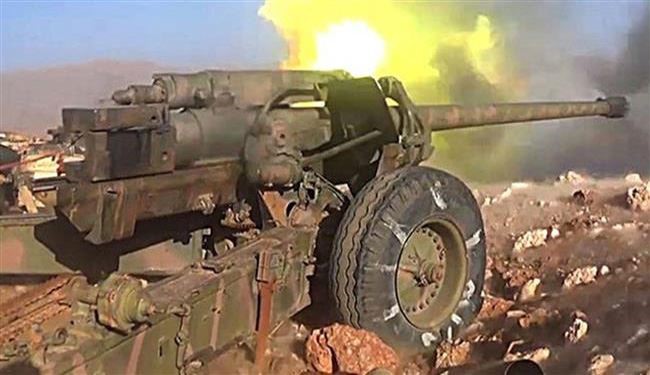 Syrian army and popular forces have liberated some villages in Aleppo, Damascus and Quneitra, tightening the noose on the terrorists operating in the flashpoint region.
Syria's official news agency SANA said Saturday that the government forces established full control over the village of Jabboul in the eastern countryside of the provincial capital, Aleppo.
The report said the village was under the control of the Takfiri ISIS terrorists, adding that the army managed to clear it from the "last hotbeds" operated by the Takfiri terrorist group.
The battle against terrorists in Aleppo, northwestern Syria near the border with Turkey, has gained momentum since Russia began airstrikes against positions of ISIS and other terrorist groups on September 30.
The Syrian military says hundreds of ISIS terrorists have been pushed back from their positions in the vicinity of the provincial capital, and escape to Turkey over the past few weeks.
SANA said the army also launched an operation in the southern and eastern countryside of Aleppo, targeting hideouts used by ISIS and the al-Nusra Front Takfiri group. The attacks mainly targeted the surroundings of Nayrab Airport, as well as the districts of Sharba'a and Rasm al-Ghazal.
In the provincial capital, the army conducted successful offensives on some neighborhoods including Bani Zaid, Old Aleppo, Ramousa and Rashidin 4, the report said.
Aleppo is Syria's second largest city and used to serve as the country's major trade hub before the crisis started in March 2011. Control over the major city has been divided between militants and government forces although fresh gains by the Syrian armed forced are reportedly changing the situation in favor of the government of President Bashar al-Assad.
Posts on social media accounts affiliated with militant groups confirmed the death of a number of terrorist leaders in the battle for Aleppo, including Mohammad al-Khatib, who served as the leader of the so-called Thwar al-Sham Brigade.
Meanwhile, in southwestern Syria, the pro-government forces managed to retake key positions from the militants in Quneitra Province. Reports by Syrian media outlets said that a unit of the Syrian army, backed by the popular defense groups, managed to seize control of Dahret al-Kassar site located east of the village of Tranja in the northern countryside of Quneitra; Press TV reported.