Syria army, militants agree to call local truce in Damascus area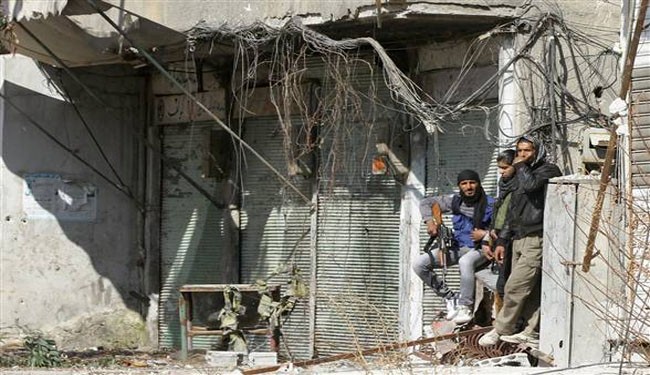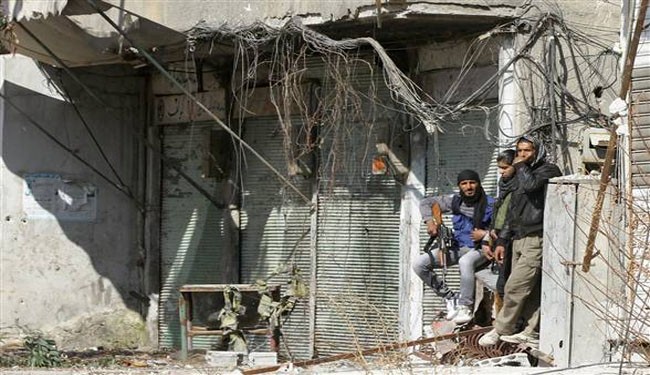 Syria's army and foreign-backed militants have agreed to call a local ceasefire in Damascus's southern suburb of Babbila.
The truce, the latest in a series of local ceasefires in Damascus flashpoints, was struck on Monday.
The Syrian government forces and foreign-backed militants have been fighting for more than a year in and around several areas of the city.
In addition to Babbila, deals have been struck for local ceasefires in Qudsaya, Moadamiyet al-Sham, Barzeh, Beit Sahem, Yalda and Yarmuk Palestinian refugee camp.
They involve a ceasefire, a siege being lifted and food allowed to enter militant-held areas, with militants handing over heavy weapons and the government raising Syria's national flag there.
Syria sank into war in March 2011 when pro-reform protests turned into a massive insurgency following the intervention of Western and regional Arab states.
The unrest, which took in terrorist groups from across Europe, the Middle East and North Africa, has transpired as one of the bloodiest conflicts in recent history.