Syria
Syria army retakes several areas in Hama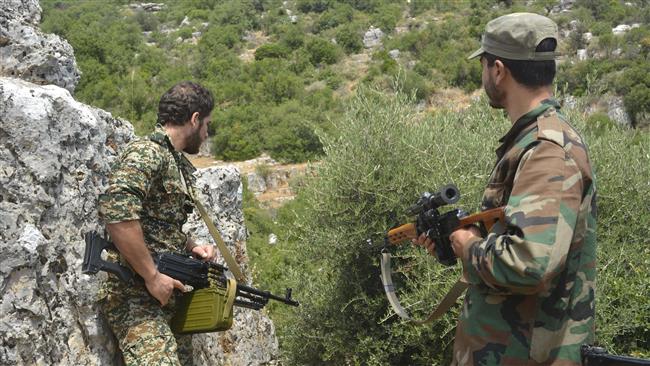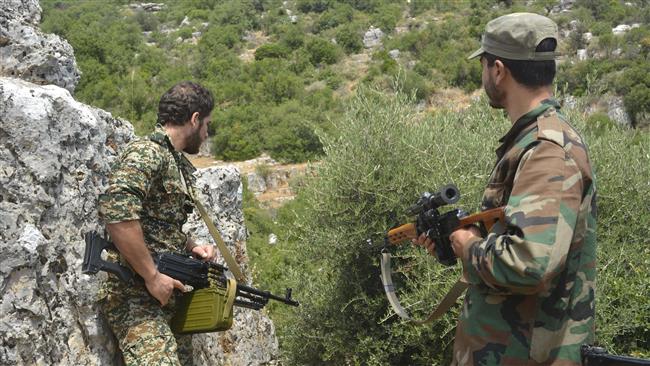 Syrian government forces have managed to retake control of several areas in Syria's western province of Hama, Press TV reports.
The areas retaken include the town of Qastoun and a number of nearby hilltops. Heavy clashes with Takfiri militants from the al-Qaeda-linked al-Nusra Front terrorist group preceded the retaking of the areas.
The clashes started last week when Syrian army troops backed by fighters from Lebanese resistance movement Hezbollah started pushing back the militants who had seized over a dozen strategic hilltops and other positions, including a power station.
"We will press ahead to retake all areas we lost this week. We have reinforcements now and we don't stop here," a Syrian soldier told Press TV.
Intense clashes have been taking place between the militants and the army units with heavy rocket and missile fire from both sides.
"We started the attack very quickly well before the terrorists get the chance to fortify their positions," the Syrian soldier added.
He said the army is taking defensive measures to "foil any further attacks especially on important sites like highways and power plants."
Syria has been fighting against massive foreign-sponsored militancy for the past four years. The conflict has reportedly killed an estimated 230,000 people so far, including nearly 11,500 children.