Syria
Syria army secures Aleppo Intl. Airport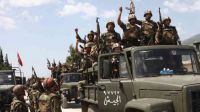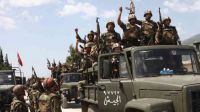 Syrian government forces have tightened the noose around foreign-backed militants in the countryside of Aleppo city, establishing the security of Aleppo International Airport.
According to Press TV, the Syrian army issued a statement on Monday, saying the country's armed forces in cooperation with the National Defense Forces have gained complete control over al-Nakkarin, al-Zarzour, al-Taaneh, al-Subeihieh and Height 53 in the eastern countryside of Aleppo city.
The statement further said that large numbers of the militants were killed and their weapons and ammunition were seized during operations in the area.