Syria
Syria calls on UN to halt US coalition deadly airstrikes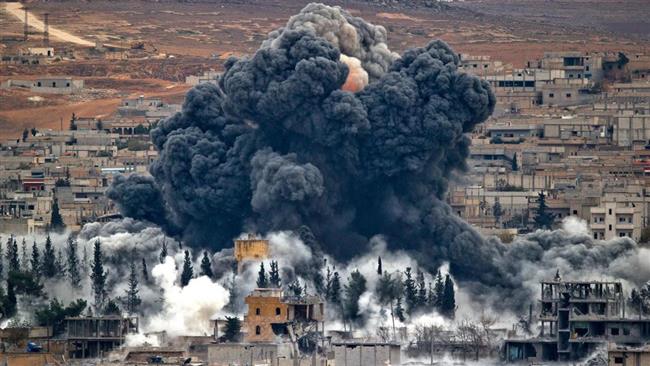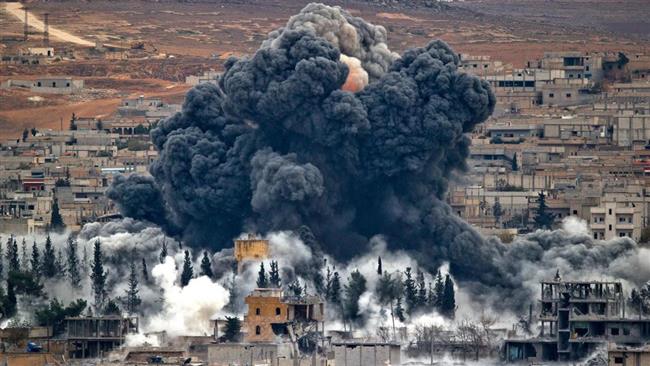 Syria has called on the UN to halt the US led-coalition's attacks on civilians after over a dozen people are killed in separate airstrikes across the country.
In a letter sent to the UN Secretary General António Guterres and the Security Council chairman on Sunday, the Syrian Foreign and Expatriates Ministry voiced its severe condemnation of the coalition's actions against civilians.
In the letter, Syria slammed the many parties who claim to care for the rule of law and human rights but turn a blind eye to the atrocities committed by the coalition in the provinces of Raqqah and Dayr al-Zawr.
It also called on the UNSC to "shoulder its main responsibility of preserving international peace and security and take immediate action to stop the brutal crimes committed by the illegal coalition against the innocent civilians and prevent more crimes from happening."
According to Syria's official news agency SANA on Sunday, at least 10 civilians lost their lives when US-led military aircraft bombarded al-Duwaiji village in the Tal Shaer district of Dayr al-Zawr Province near the border with Iraq.
At least six people also lost their lives when a residential area of al-Da'ij village in the Hasakah Province was hit by US-led fighter jets.
The US-led coalition has been conducting airstrikes against what are said to be Daesh targets inside Syria since September 2014 without any authorization from the Damascus government or a UN mandate.
The military alliance has repeatedly been accused of targeting and killing civilians. It has also been largely incapable of achieving its declared goal of destroying Daesh.