Middle East
Syria
Syria censures wording of UN Security Council statement on Houla massacre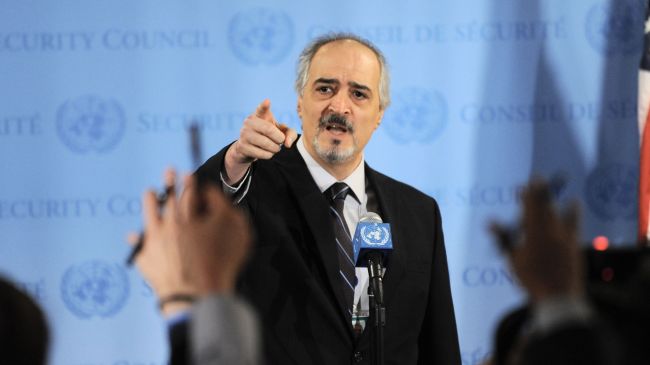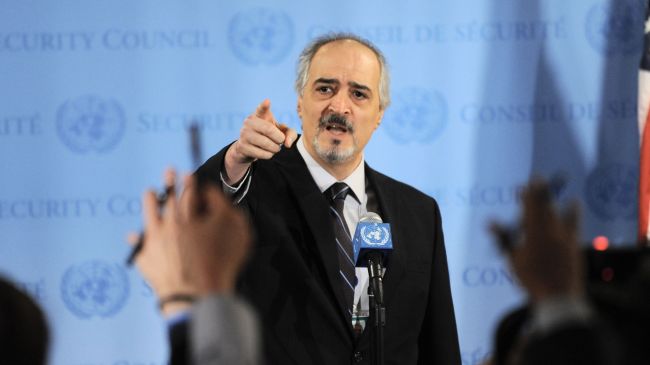 Syria strongly criticized the wording of a United Nations Security Council statement on the recent massacre of civilians in the town of Houla in the west of the country.
On Sunday, the Syrian Ambassador to the United Nations, Bashar Ja'afari censured "the tsunami of lies that were said a few minutes ago by some members of the council," AFP reported.
The Security Council held the meeting on Sunday afternoon to hear a briefing on the massacre from the head of the UN observer mission in Syria, Major General Robert Mood via videoconference.
Ja'afari said the 15-nation council misinterpreted the words of the head of the UN mission in Syria.
He referred to a part in the statement that condemned the Syrian government for the artillery and tank shelling of a residential neighborhood in Houla, saying that it was an interpretation of Western states such as Germany and the UK.
"If you go to the language in which the press statement was written, you will find that nothing in that indicates that the Council is blaming the Syrian government forces for the killings and the preparations of the massacres," Ja'afari said.
He added that General Mood had said it was unclear how the mass killings had taken place and that the events needed to be investigated.
According to UN peacekeeping chief Herve Ladsous, Mood told the council that UN observers had raised the death toll in Houla to 108 after revisiting the scene.
Those killed include 49 children and 34 women, said Ahmad Fawzi, a spokesman for UN-Arab League envoy Kofi Annan.
Syrian Foreign Ministry spokesperson Jihad Makdissi said on Sunday that Damascus holds "armed groups" responsible for recent deadly clashes in Houla.
The confrontations broke out between Syrian forces and armed groups, despite a ceasefire that took effect on April 12.
The ceasefire is part of a six-point peace plan presented by Annan in March.
The first group of UN observers arrived in the Syrian capital on April 15 in line with the UNSC Resolution 2042, which had been approved on the previous day.
On April 21, the Security Council met and unanimously approved Resolution 2043, which ratified a proposal to send a mission of 300 observers to the country.