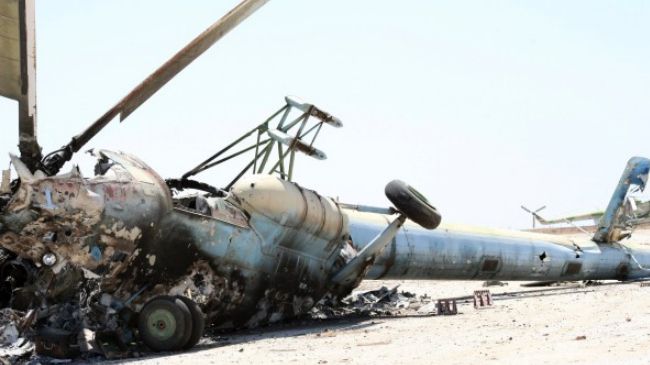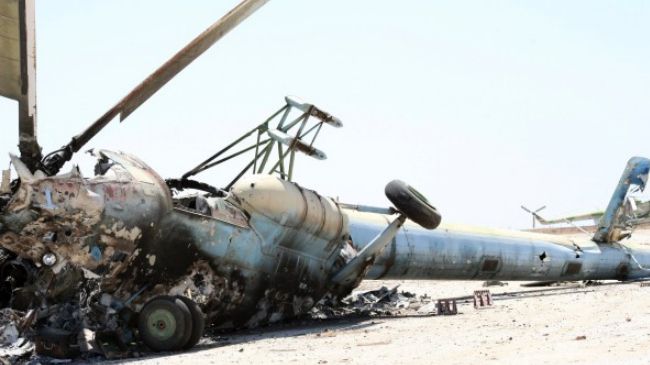 The Syrian army has confirmed that Turkish warplanes have shot down a Syrian military helicopter.
Early on Tuesday, the army said in a televised statement that the helicopter was "targeted directly by Turkish warplanes."
The statement further described Turkey's move in downing the helicopter as "hasty", adding that Prime Minister Tayyip Erdogan's government is trying to escalate tensions with such a move.
"Given that the helicopter was on its way back and that it was not on a combat mission, the hasty Turkish reaction is proof of the true intentions of Erdogan's government towards Syria, which are to create tension and escalate the situation at the border between the two countries," it added.
The statement also noted that the military helicopter was "lost… while it was on a reconnaissance mission to monitor the infiltration of terrorists via the Turkish border".
On Monday, Deputy Prime Minister Bulent Arinc told reporters that a Syrian MI-17 helicopter was downed over the southern province of Hatay after it strayed two kilometers into Turkish airspace.
Arinc said there was no information about the fate of the crew because the helicopter fell on Syrian soil. He also noted that Turkish air defense had repeatedly warned the Syrian helicopter to leave Turkey's airspace before being hit by missiles.
The shooting happened almost a year after Syrian air force shot down a Turkish warplane after it entered Syria's airspace. The plane fell in Syrian waters and near the village of Um al-Touyour. Ankara, however, insisted at the time that the plane had entered Syrian airspace but quickly left when warned, and was shot down in international airspace several minutes later.
Following this incident in June 2012, the Turkish government changed its military rules of engagement towards Syria. From that time on, every military element that approached the Turkish border from Syria would be considered as a threat.