Syria
Syria conflict has had tragic impact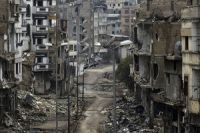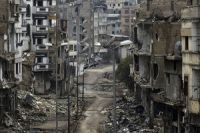 A United Nations survey has pointed to massive damage inflicted in Syria as a result of the foreign-backed militancy in the country.
According to the survey released on Wednesday, three years of conflict have devastated the country, destroying infrastructure and reducing some neighborhoods to ruin, but no detailed studies into the scale of the war's impact have been done. The United Nations agency UNRWA, which supports Palestinian refugees, said it questioned more than 500 people last June about living conditions in four districts of Damascus where UNRWA operates and one in the northern city of Aleppo. More than two thirds of the total had fled their homes, with the rate rising to 89 percent in the Palestinian district of Yarmouk in southern Damascus.
According to the study, over half said their homes had been damaged, while three areas on the outskirts of Damascus – Yarmouk, Douma and Sayida Zeinab – recorded damage of between 72 to 79 percent.
UNRWA spokesman Chris Gunness said: "This is the first study of its kind and provides hard statistical evidence for the tragic and widespread impact the conflict is having on lives and livelihoods across Syria."
According to some reports, an estimated 140,000 people have been killed due to the turmoil in Syria and more than seven million have been displaced since 2011.