Syria
Syria delegation to meet opposition: Brahimi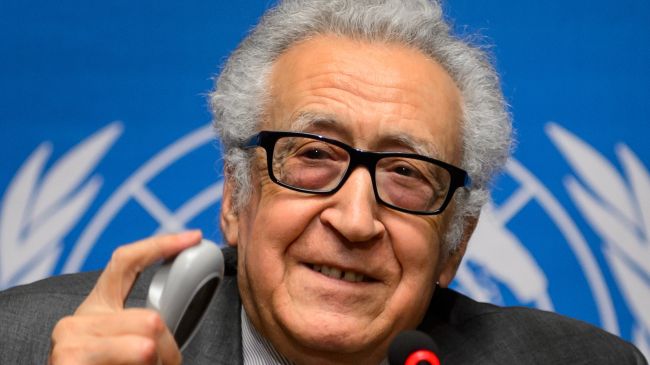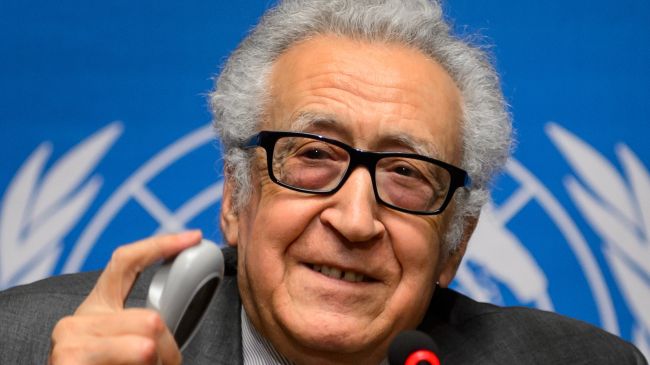 UN-Arab League Special Representative for Syria Lakhdar Brahimi says delegations from the Syrian government and the foreign-backed opposition are set to meet in Geneva.
Brahimi said on Friday that the two sides would begin face-to-face talks "in the same room" on Saturday.
"We are going to meet tomorrow. I hope that it will be a good beginning, and that we will continue until the end of next week."
"We never considered this was going to be an easy process. We knew that it was going to be difficult (and) complicated," he stated.
Brahimi added that the core matters have not yet been discussed after two days of talks on the crisis that has gripped Syria since March 2011.
The UN-Arab League representative said he had held separate meetings with the two delegations.
The so-called Syrian National Council (SNC) and its Western supporters insist that President Bashar al-Assad must step down and a transitional government be formed in Syria.
However, Damascus has rejected the demand, arguing that the foreign-backed coalition does not represent the Syrian opposition.
The United Nations says more than four million Syrians will be forced out of their homes in 2014 by the escalating conflict in the country that has displaced millions so far.
The latest round of talks on Syria crisis kicked off in the town of Montreux, Switzerland, on January 22.
The session ended in bitter exchanges and disagreements between the representatives of the Syrian government and the foreign-backed opposition coalition.