Syria
Middle East
North America
Palestine
Syria denounces US, 'israeli' allegations on occupied Golan Heights
The Syrian foreign ministry has lambasted recent statements by the United States and Israel on the Israeli-occupied Syrian Golan Heights, stressing that Syria's sovereignty over the region is firm and supported by international legitimacy resolutions.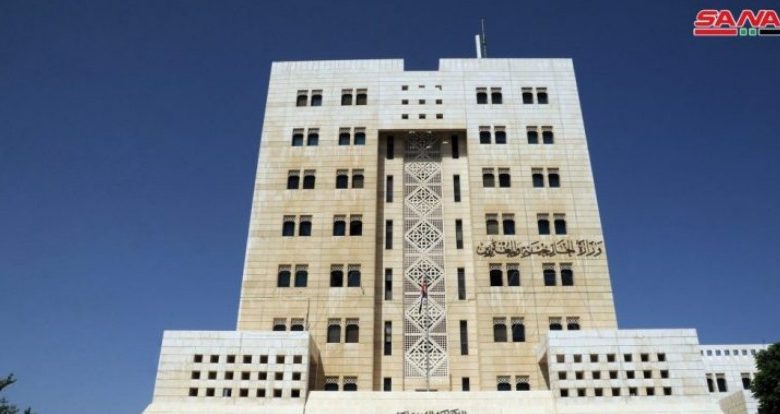 Israel seized the Golan Heights from Syria in the closing stages of its 1967 Six-Day War on Arab countries, which also saw the regime occupy the Palestinian territories of the West Bank, East Jerusalem al-Quds, and the Gaza Strip.
Tel Aviv unilaterally annexed the Golan Heights in 1981 in a move not recognized by the international community.
Syria has repeatedly reaffirmed its sovereignty over the Golan Heights, saying the territory must be completely restored to its control.
In March 2019, former US president Donald Trump signed a decree recognizing Israeli "sovereignty" over the occupied Golan during a meeting with then Israeli prime minister Benjamin Netanyahu in Washington.
On Thursday, the Washington Free Beacon published a report – titled "Biden Admin Walks Back US Recognition of Golan Heights as Israeli Territory – citing an unnamed official from the US State Department as saying that Golan belongs to no one and that its control could change depending on the region's ever-shifting dynamics.
However, the State Department's Near Eastern Affairs Department refuted the report, stressing, "US policy regarding the Golan has not changed, and reports to the contrary are false."
Separately, Israeli Foreign Minister Yair Lapid, for his part, dismissed the report as seeking to "hurt the new government" and the regime's "sovereignty" over the occupied region.
In a statement on Sunday, an unidentified source at the Syrian Foreign and Expatriates Ministry denounced in the strongest terms both of the statements, saying they "affirm that the US policy toward the Arab Nation and its issues come through the Israeli perspective in service of the policy of aggression, expansion, and hegemony," Syria's official news agency SANA reported.
The source added that the Syrian Arab Republic reaffirms once again that its right in the occupied Golan is firm and backed by international legitimacy resolutions, stressing that Syria's right in the occupied region is inalienable and imprescriptible.
The ministry also emphasized that all positions held by the US and Israel against such right are null and have no legal bearing whatsoever.
"The Syrian Arab Republic reiterates that the occupied Golan is inevitably returned to homeland with all means guaranteed by the international law, and the day when the Syrian Arab flag is hoisted on the whole Golan will inevitably come," the foreign ministry source added.
The Golan Heights was officially recognized as a part of Syria when the Arab country achieved independence in 1944, years before Israel was illegally created.