Syria
Syria dismisses US accusations as 'fabricated'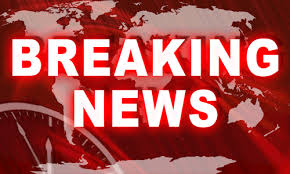 Syria's minister of information has dismissed US accusations that Damascus's airstrikes target civilians.
"The Syrian Arab Army does not target civilians and will not do so," said Omran al-Zoubi on late Thursday.
"The US State Department should rather have shown respect for the souls of American victims at the hands of terrorists from the Daesh (ISIL) organization and not directed fabricated accusations towards the Syrian state which has been facing terrorism for years," added the Syrian official in reference to three US nationals who were beheaded by ISIL Takfiri terrorists.
Zoubi's remarks came in reaction to the accusations made by Jen Psaki, the spokeswoman of the US State Department, that Syria's airstrikes on the city of Raqqa "killed dozens of civilians and demolished residential areas."
Psaki also reiterated US support for opposition groups in war-ravaged Syria, saying Washington remains "committed to supporting the Syrian opposition."
According to the so-called Syrian Observatory for Human Rights, which supports opposition groups in Syria, airstrikes conducted by the Syrian air force on ISIL positions in Raqqa on Tuesday killed 60 people, 36 of whom were civilians.
The city of Raqqa, the stronghold and self-declared capital of ISIL in Syria, was seized in 2013.
Syria has been grappling with a deadly crisis since March 2011. The violence fuelled by Takfiri groups has so far claimed the lives of over 200,000 people, according to reports.
The ISIL militants have seized large swathes of land in Iraq and Syria, terrorizing and killing people of all communities, including Shias, Sunnis, Kurds and Christians, in the areas they are controlling.