Syria
Syria exempts public sector imports from Iran from customs and taxes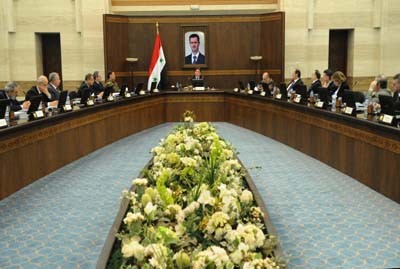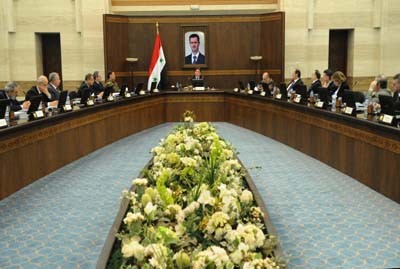 The Cabinet approved during a session on Tuesday chaired by Prime Minister Wael al-Halqi a number of bills and decision, including one on exempting public sectors imports from Iran from customs, taxes and other fees until June 30th.
Other bills include one on exempting individuals from fines resulting from overdue fees for the General Establishment of Housing, a bill on regulating the notary profession, and a bill on establishing a fund to cover up the return expenses of people who travel and can't afford to return due to unforeseen circumstances.
During the session, Premier al-Halqi called for improving the performance of all government bodies, increasing productivity, improving performance, and uprooting corruption.
He pointed out that the electric power grid, communications networks, and mills output are stable following a series of steps taken last week, in addition to efforts by the Petroleum Ministry to repair facilities damaged by terrorists.
Al-Halqi lauded the economic, commercial and industrial activities which elected to Syria and Syria and continue working to strengthen national economy, reviewing the current state of economy and underlining the gradual drop in some products' prices.
On the slight drop of the SYP exchange rate which took place recently, al-Halqi said that this happened due to attempts by Syria's enemies to destabilize the exchange rate, but these attempts failed due to the steps taken by the government which will not allow any tampering with the exchange rate, with new steps being taken to deal with this issue including preventing the sale of assets from exchange companies that are closed or whose license is revoked.
The Prime Minister also called for improving the performance of Real Estate Bank ATMs, expediting the unloading of goods in Lattakia and Tartous harbors and delivering them to retail outlets directly, and taking stringent steps to prevent illegal drawing of electric power.
He also reaffirmed that the government continues to provide humanitarian aid and relief to citizens across Syria, although terrorist groups prevent aid from reaching certain areas and steal it to achieve political goals.