Syria
Syria forces kill more militants, seize arms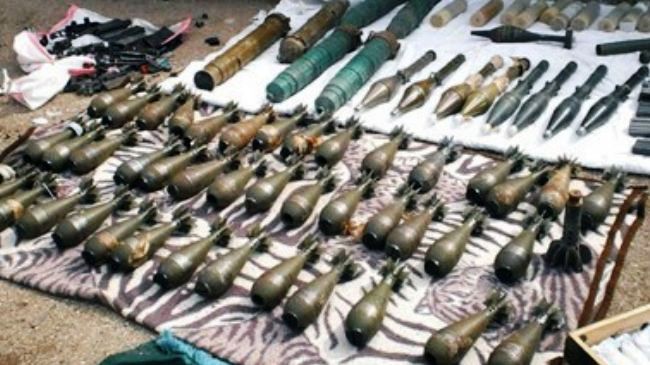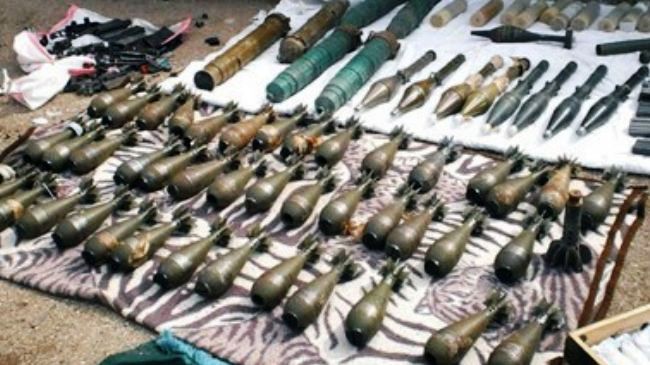 The Syrian Army says it has killed more foreign-backed militants and seized their weapons during an ongoing operation across the country.
Syrian government forces launched attacks against militants in the governorates of Damascus, Homs, Aleppo, and Idlib on Tuesday and killed a large number of them, the official SANA news agency reported.
In addition, the Syrian armed forces captured many machine guns, sniper rifles, rocket launchers, hand-made rockets, mortar shells and anti-tank missiles.
The Syrian troops have also seized two cars carrying a cache of weapons near the flashpoint city of Homs. At least three militants were killed in clashes there.
Government forces also inflicted heavy losses on armed groups near the shrine of Sayyida Zainab in the south of the capital Damascus.
Several insurgents were also reportedly killed in the towns of Zamalka and Duma areas near the city.
Earlier in the day, three Syrians were killed and more than 20 injured in a car bomb explosion near Damascus.
The incident took place near the municipality building in Jadidat al-Fadel, a suburb of Damascus.
Syria has been experiencing unrest since mid-March 2011. Many people, including large numbers of security personnel, have been killed in the violence, and several international human rights organizations say the foreign-sponsored militants have committed war crimes.
The Syrian government says the chaos is being orchestrated from outside the country, and there are reports that a very large number of the militants fighting the Syrian government are foreign nationals.