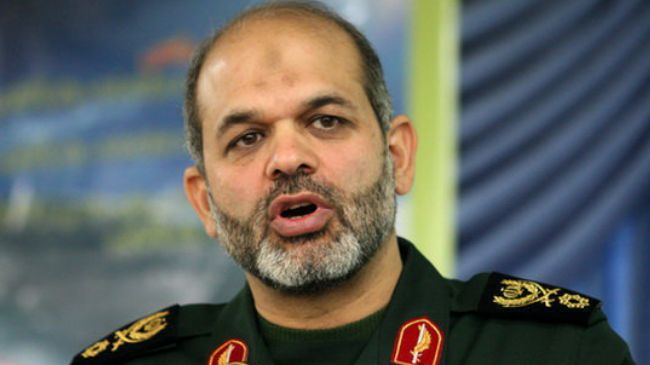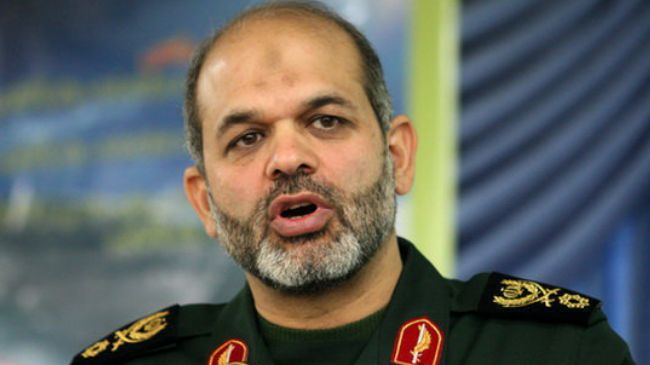 Iran's Defense Minister Brigadier General Ahmad Vahidi has rejected US claims about Tehran sending arms to Syria, saying Damascus does not need other countries' weapons to fight domestic conflicts.
"Syria is country that had prepared itself for fighting the Zionists and has gathered enough weapons for this task," Vahidi said during a press conference with his Iraqi counterpart Sadoun al-Dulaimi in Baghdad on Wednesday.
"Syria does not need other countries' weapons for [fighting] domestic conflicts," Vahidi added.
"The Americans have made such excuses because they have not been able to resolve their problems and try to make Iraq inactive by using this country's name," the Iranian defense minister added.
US Secretary of State Hillary Clinton claimed earlier this week that Iran is sending weapons to the government of Syria's President Bashar al-Assad.
Syria has been experiencing unrest since March 2011. Damascus says 'outlaws, saboteurs, and armed terrorists' are behind the unrest while the opposition accuses the security forces of being behind the violence.
Heading a high-ranking defense delegation, Iran's defense minister arrived in the Iraqi capital, Baghdad, on Wednesday on an official visit at the invitation of Sadoun al-Dulaimi.
This is the first visit by an Iranian defense minister to Iraq since the victory of the Islamic Revolution in 1979.